Crossroads of the Adriatic Tour
Albania, Croatia, Montenegro, Bosnia and Herzegovina, and Slovenia
May 23 - June 12, 2015
Part One - Albania

Page Two - Kruja, Albania
Kruja is a hill top town that became famous during the 15th century
when national hero Skanderbeg made it the center of Albania's war
against the Ottoman Turks.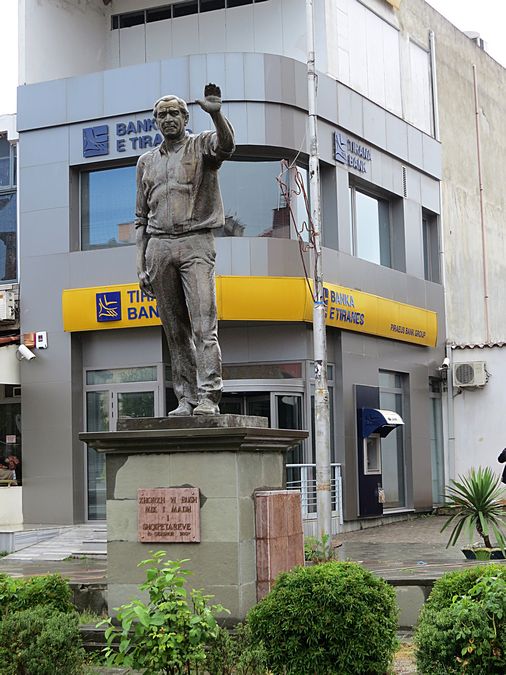 George Bush visited Albania in 2007, the first U.S. President to do so. Here
is a statue erected in his honor in a town near Tirana. Albanians, per our
guide, like the U.S., since President Woodrow Wilson supported the continuation
of Albania as an independent country after WWI.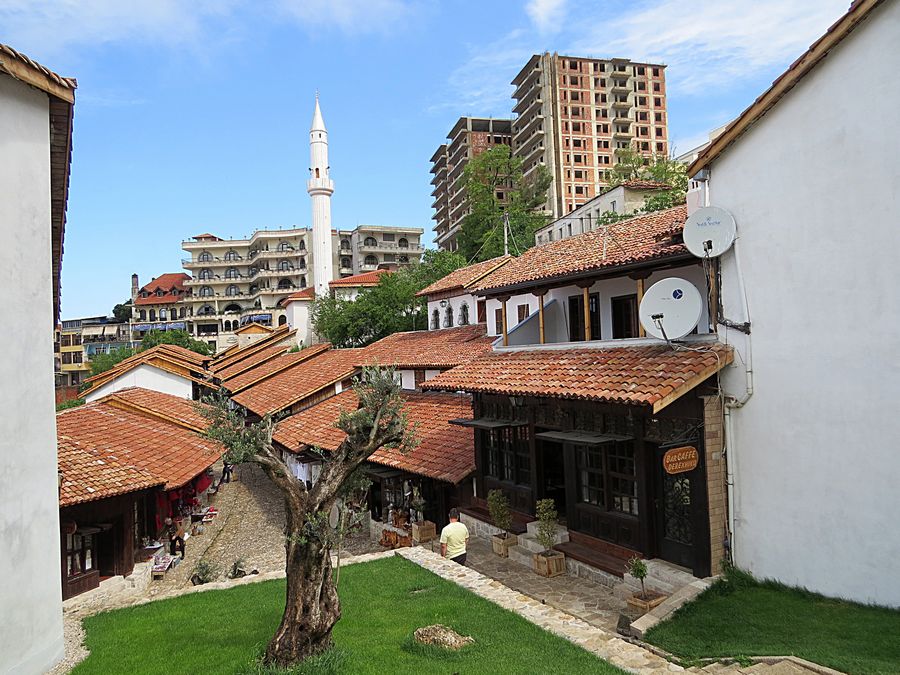 Kruja - a town in north central Albania. Located between Mount Kruja
and the Ishëm River, the city is north of Tirana.
Inhabited by the Illyrian tribe in 1190, Kruja became the capital of the
first autonomous Albanian state in the middle ages. Later it was the
capital of the Kingdom of Albania. In the early 15th century Kruja
was conquered by the Ottoman Empire, but then recaptured in 1443 by
Skanderbeg, who successfully defended it against three Ottoman sieges
until his death in 1468.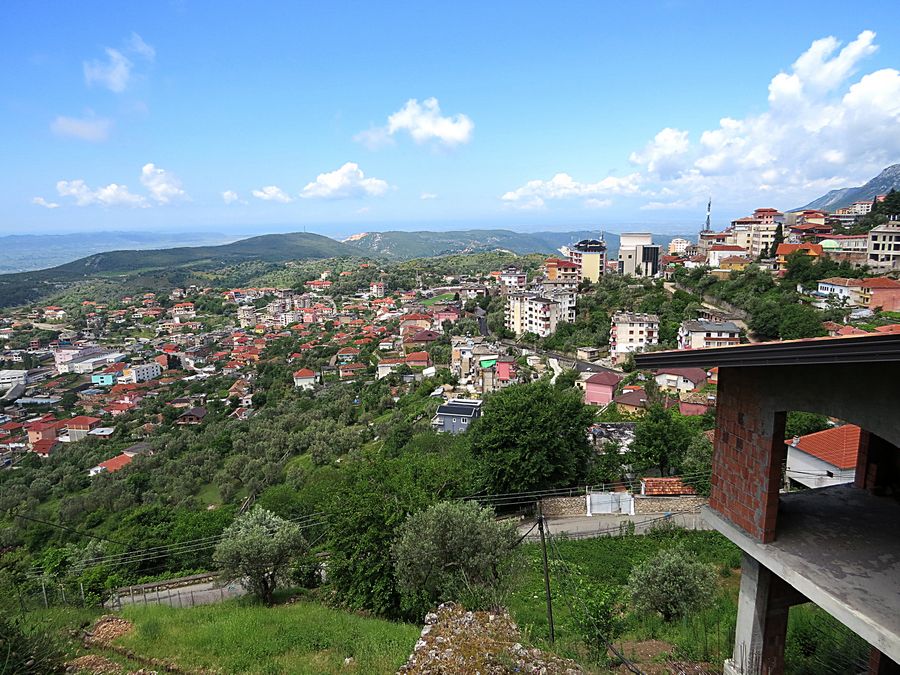 Adriatic Sea in the distance as seen from Kruja Castle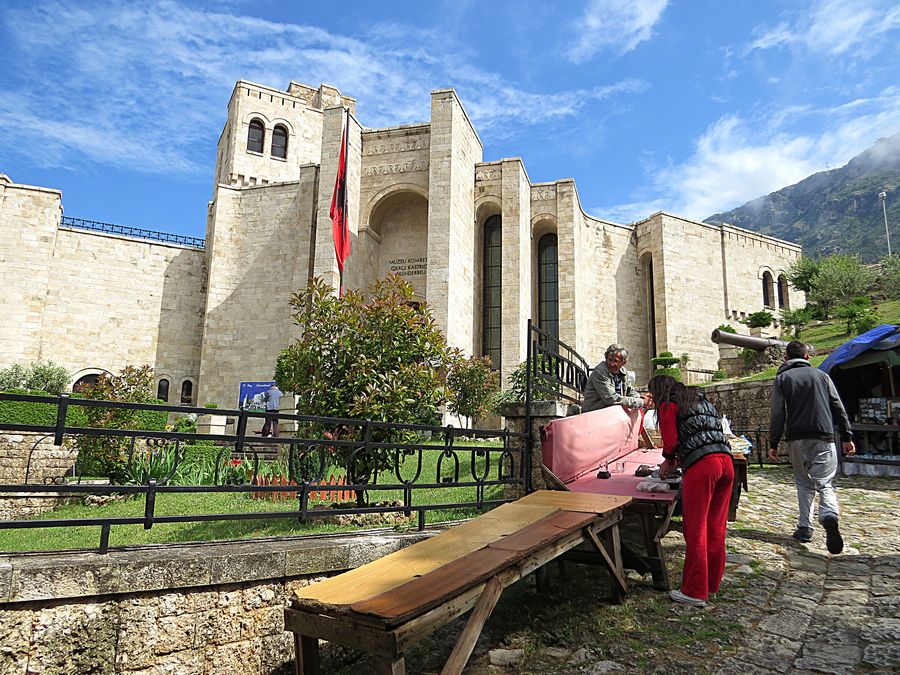 The Skanderbeg Museum, founded in 1982, was built on the grounds
of the Kruja Castle. Its collection includes mostly 15th century artifacts
related to the Albanian-Ottoman wars, during which the castle was
besieged four times by the Ottoman army.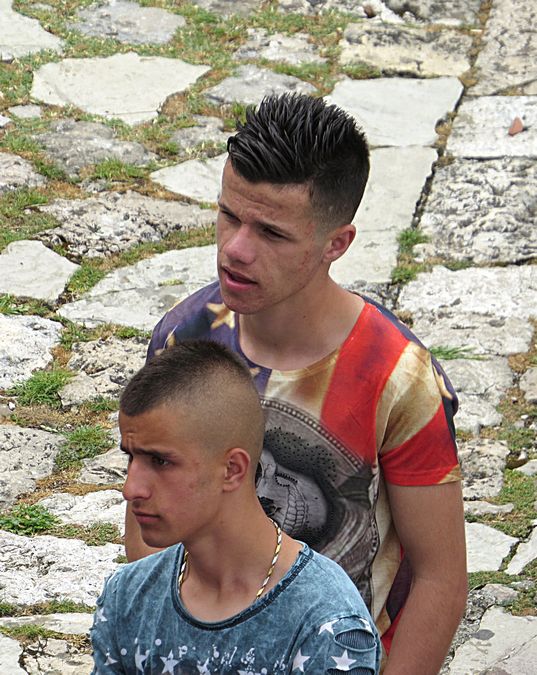 Two teenagers that were part of a school group that was touring the museum.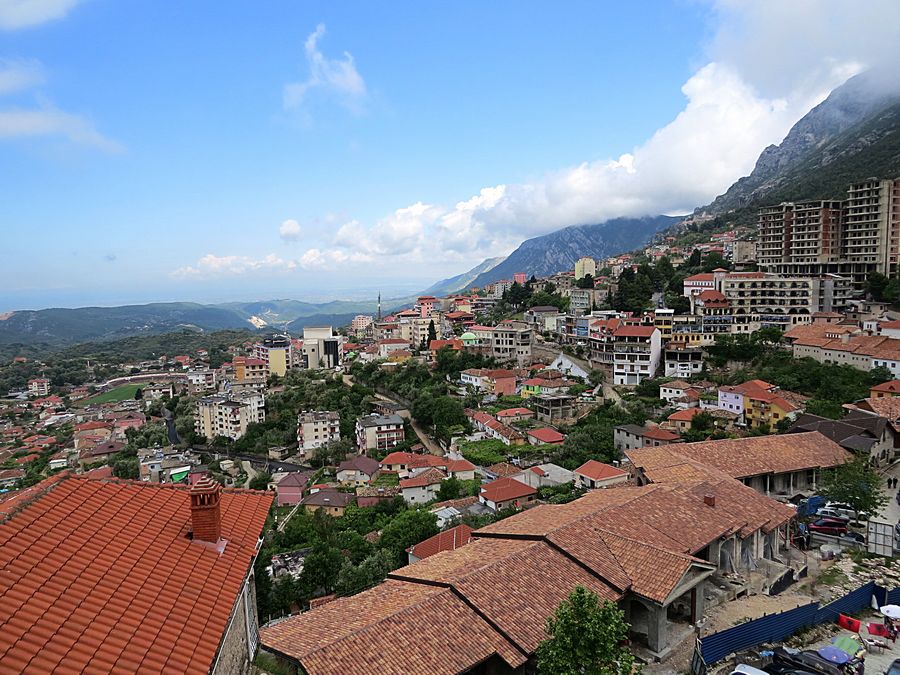 Kruja from Skanderbeg Museum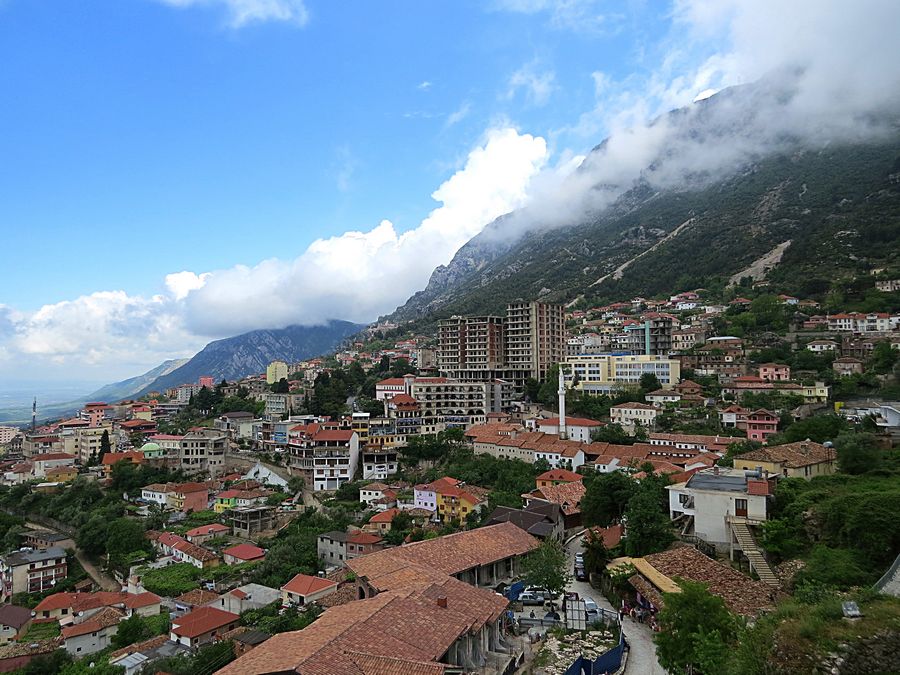 Another view of Kruja showing more of the hillside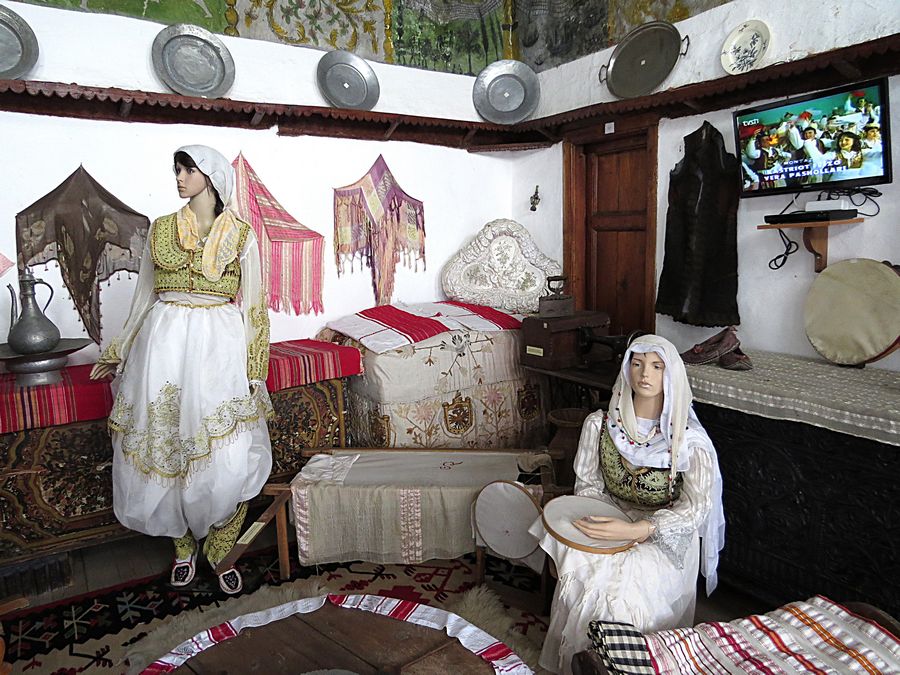 Inside the National Ethnographic Museum in Kruja.
It was founded in 1989 and is located in a villa of the Toptani family
built in 1764 within Kruja Castle. The main exhibits of the museum are objects of
artisanship, whose age varies from 60 to 500 years. Shown here are traditional
clothing for women.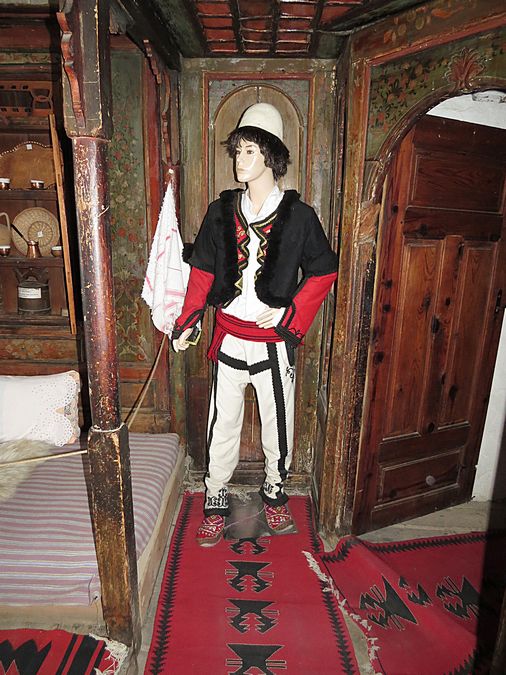 Mannequin displaying traditional male costume.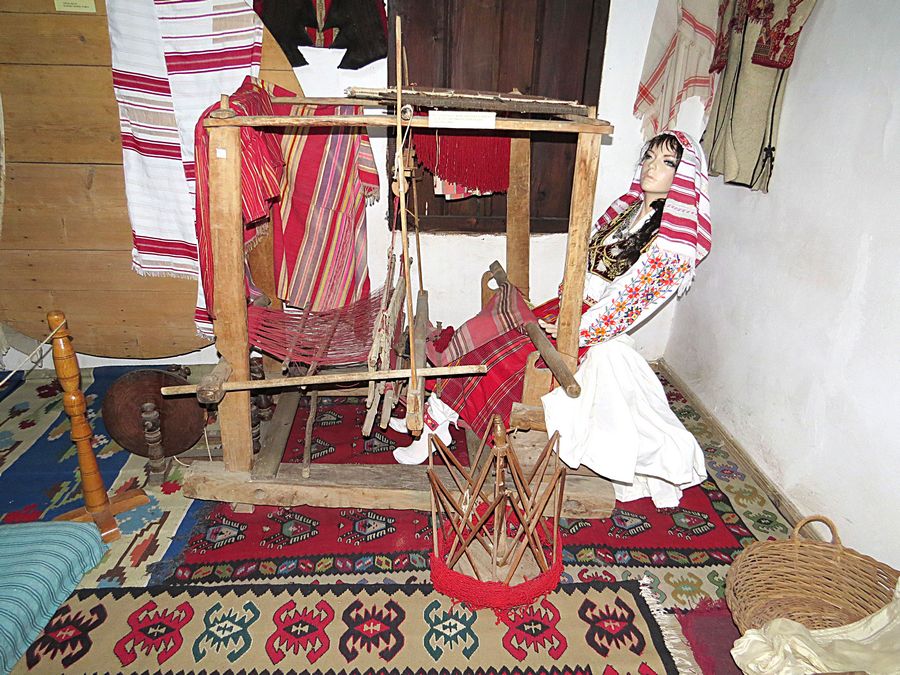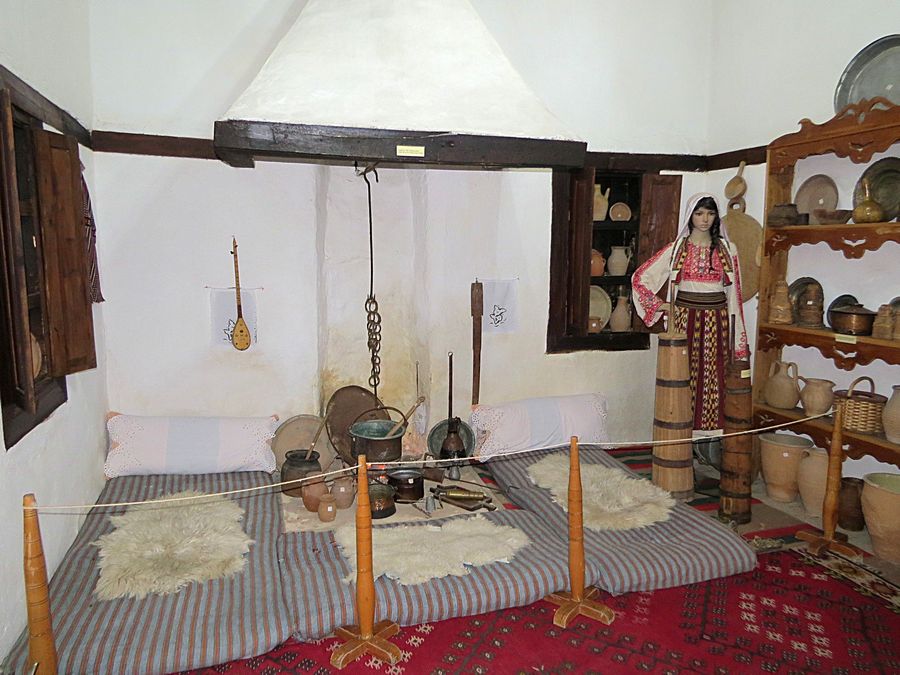 Traditional cooking area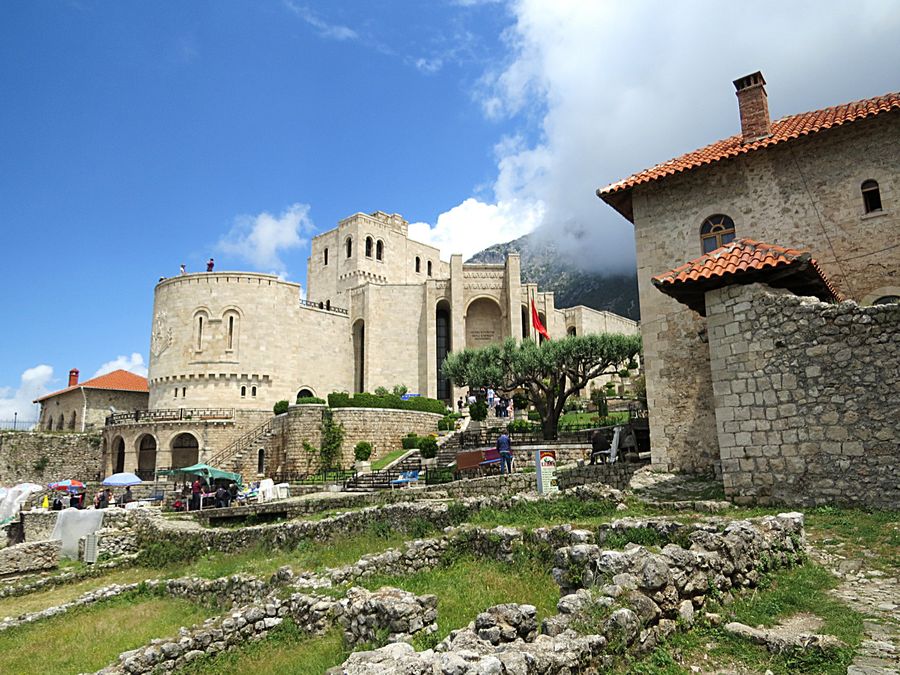 View of the Skanderbeg Museum within Kruja Castle from the Ethnographic Museum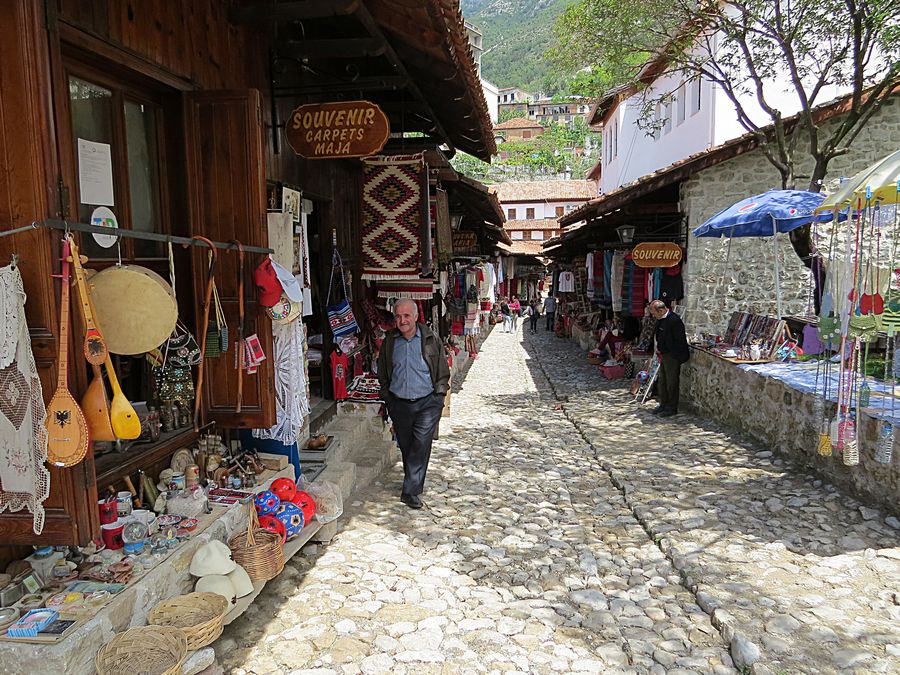 The local bazaar of Kruja. Note the souvenir shop on the left, then see photo below.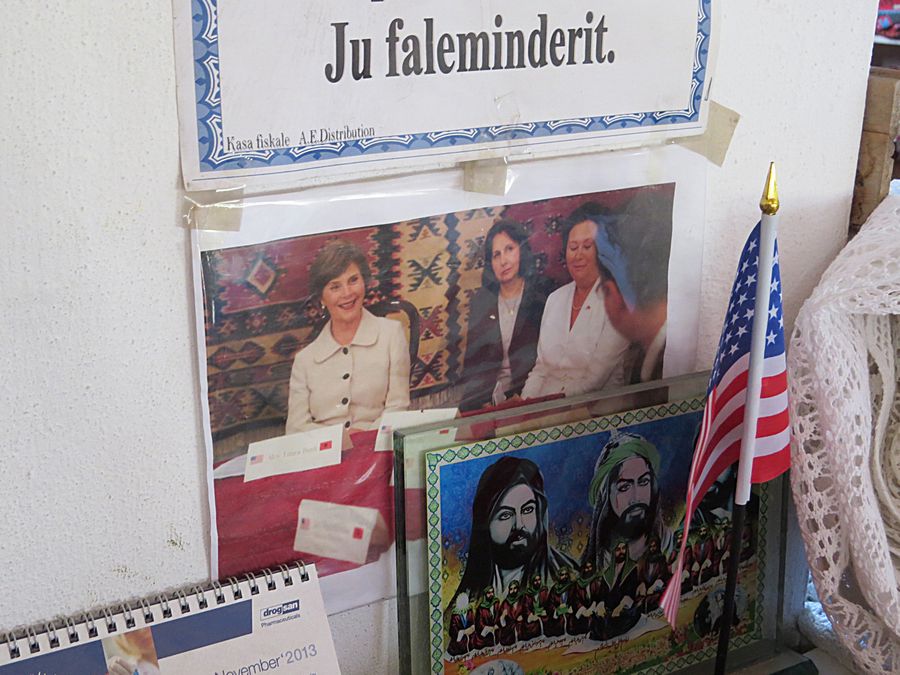 Obviously Laura Bush visited this shop when her husband came to Albania in 2007 as President.
Photo was probably more prominently displayed then.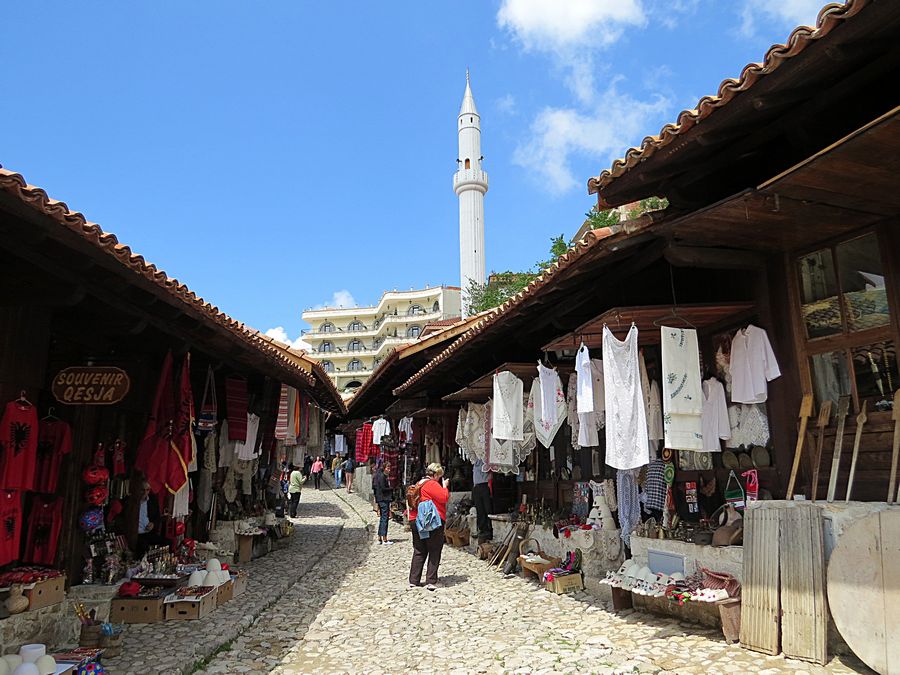 Local bazaar where embroidery and other traditional keepsakes of Albania were being sold.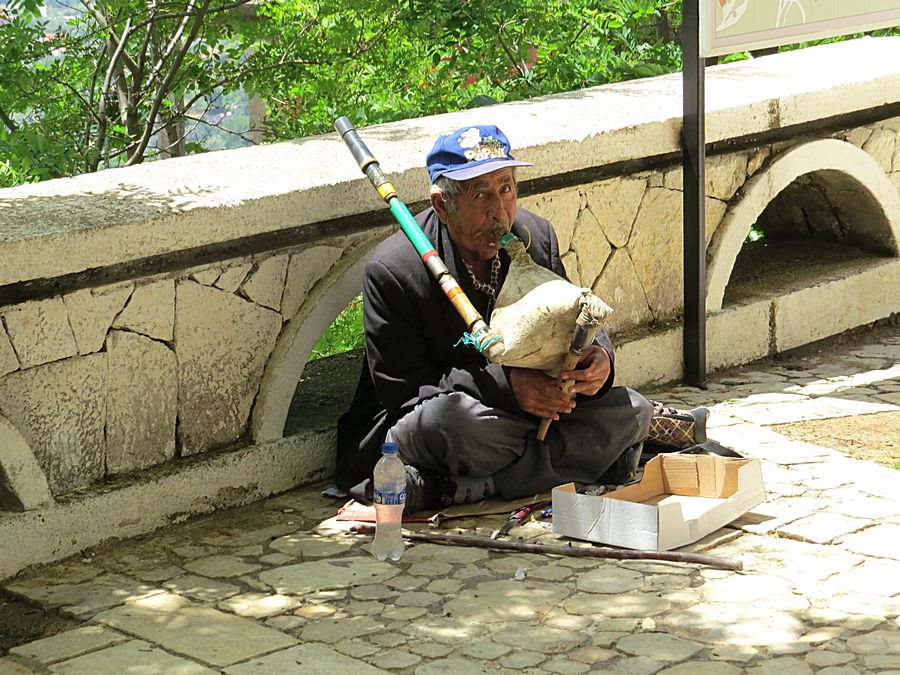 Man performing near the bazaar shops.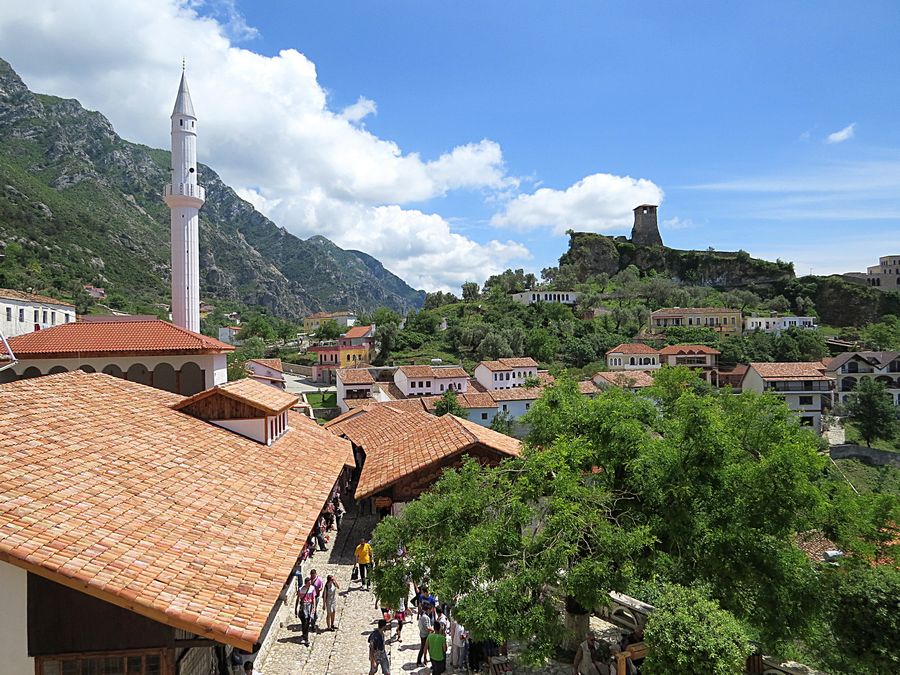 View of Kruja and Kruja Castle from the Panorama Restaurant where we had lunch.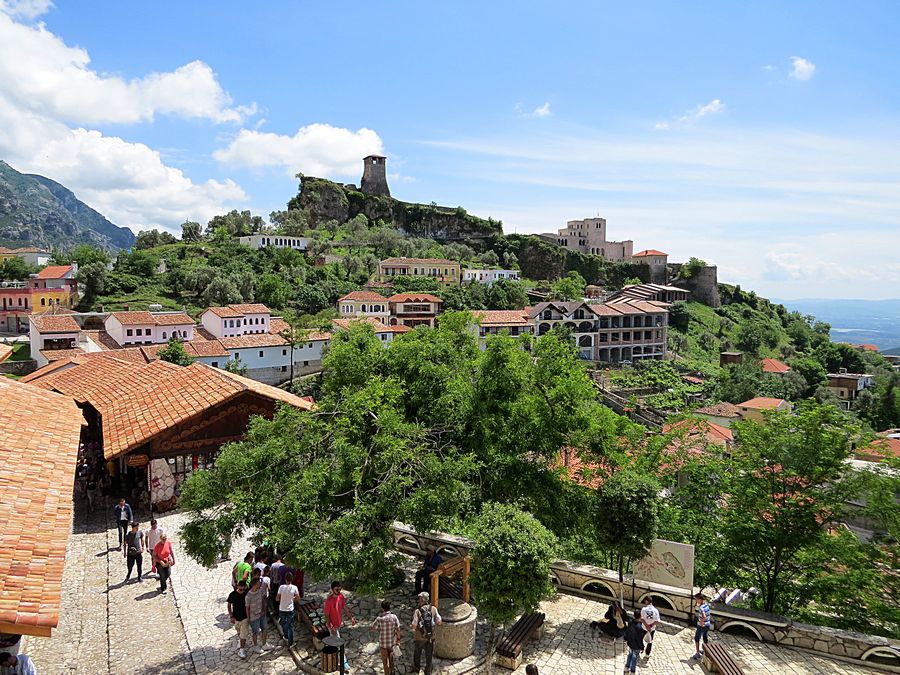 Castle of Kruja and Skanderbeg Museum
Link to Page Three - Berat, Albania

Pat's Home Page