Canadian Rockies Trip - August 2007
Page One of Eight - Link to Page Two at the bottom of this page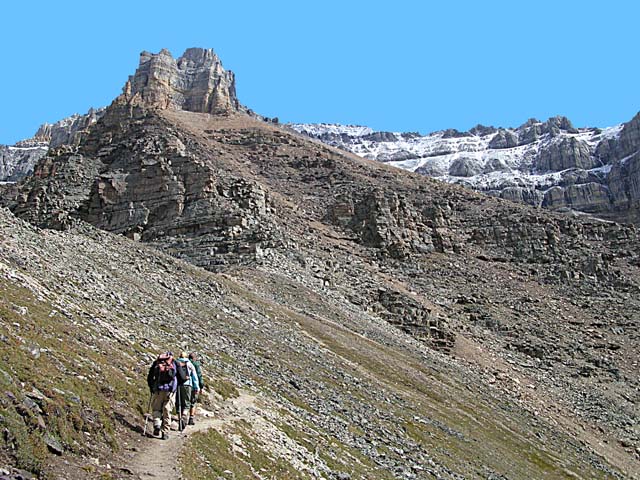 On the way to Sentinel Pass in Banff National Park. The Sentinel Pass trails starts from the Moraine
Lake trailhead near Lake Louise. We met a young German couple at the trailhead who suggested hiking
together, since only groups of 4 or more were allowed on the trail due to grizzly bear activity in the area.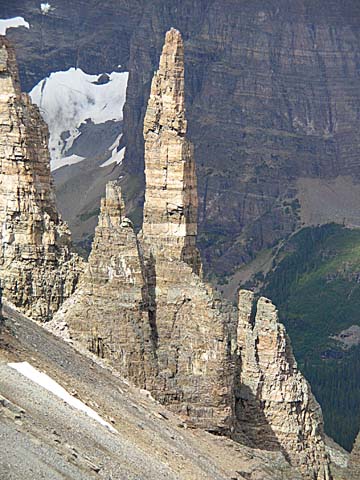 View of unusual spires from Sentinel Pass, that give the Pass
its name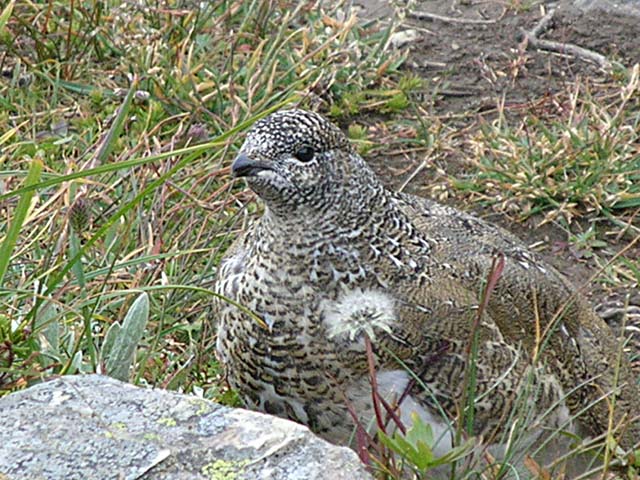 We saw a bunch of ptarmigans crossing the trail on the way down from Sentinel Pass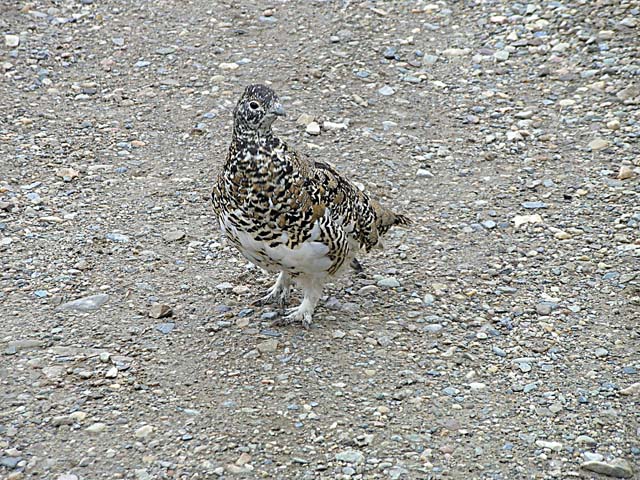 Note how this ptarmigan blends into the trail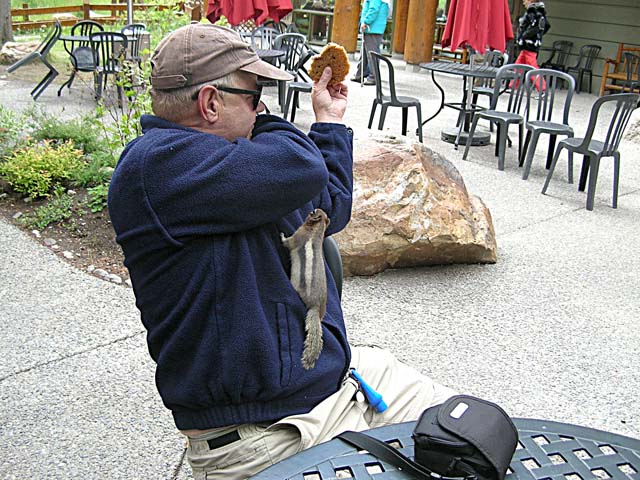 Back at the Moraine Lake area, the ground squirrels at the outside cafe were a tad aggressive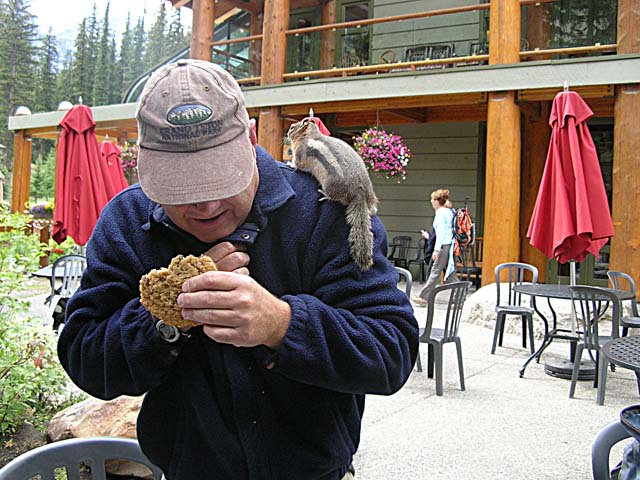 Yep, they were a tad aggressive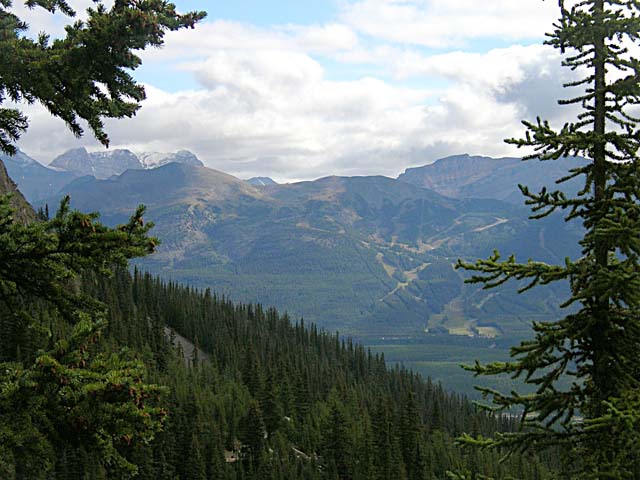 From the trail to Lake Agnes above Lake Louise, we could see the Lake Louise ski area across the way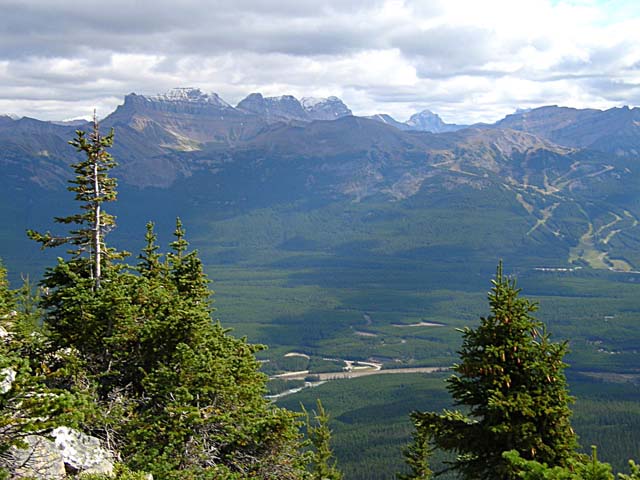 Another view of the ski area and the valley below. The Trans Canada highway that cuts through Banff
National Park can be seen in this photo.
Link to Page Two of Canadian Rockies Photos

Pat's Home Page