Buddies - Nash and Amy
Nash is a large mutt owned by Jeff's son's family. They also have a Bernese dog named
Leo and a pet guinea pig named Amy,who is very skittish around people and animals. After seeing
Nash and Amy eying each other frequently, when Amy was in her cage, they decided to see what would
happen if they let Amy and Nash meet each other directly. They became instant buddies. See pictures
below to observe some of their interaction.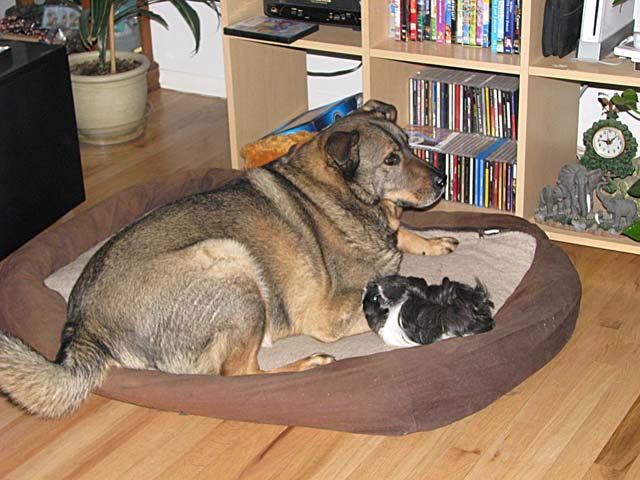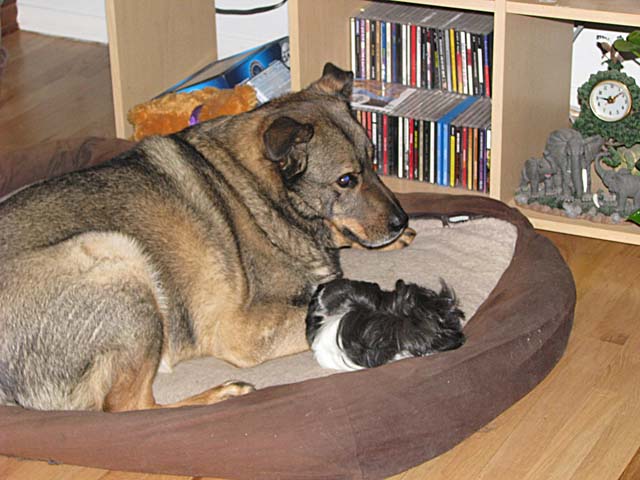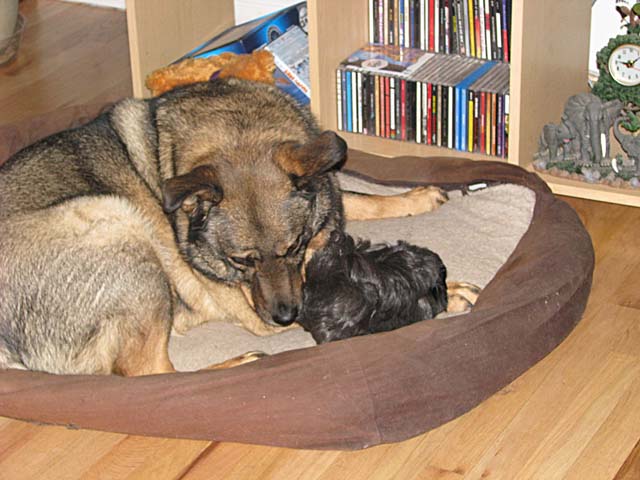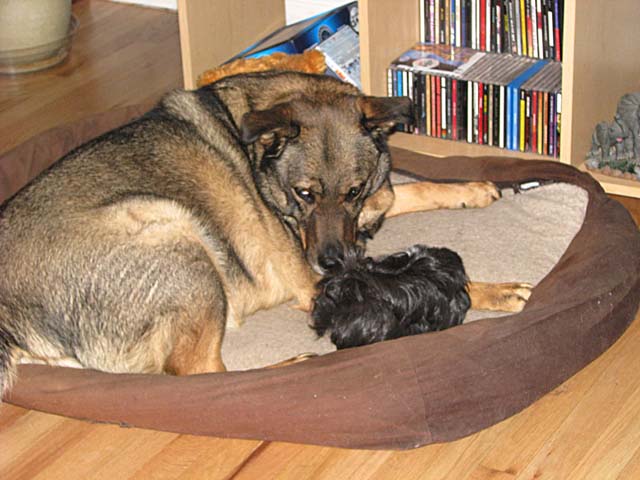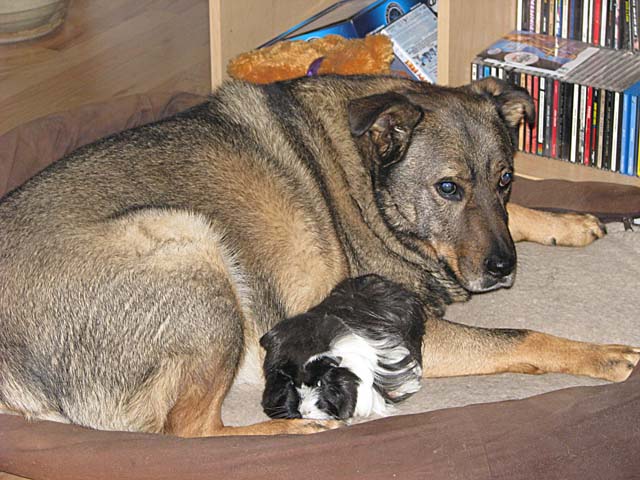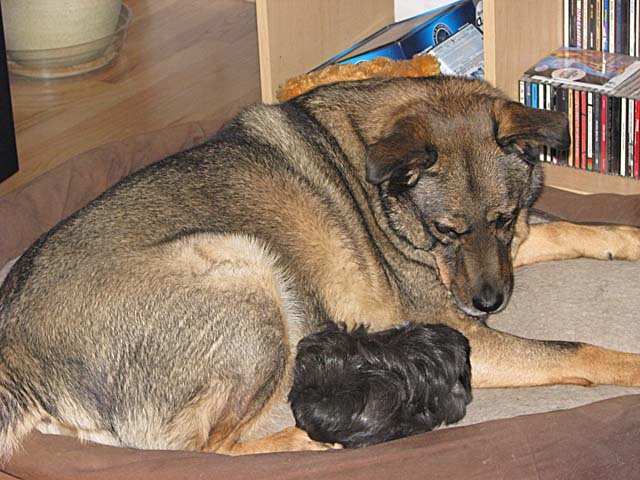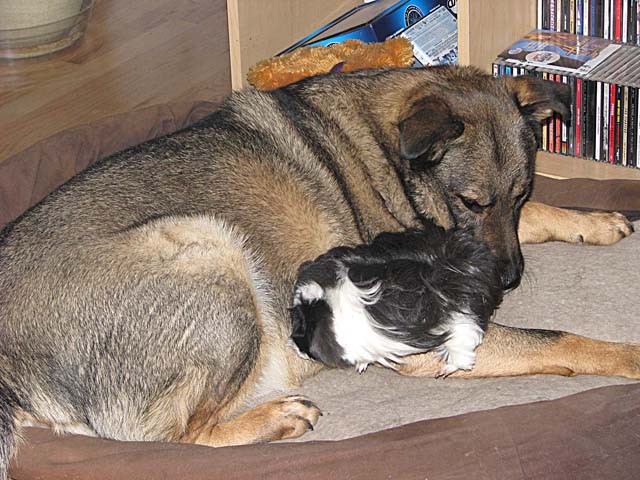 Link to Pat's Home Page