Egypt Vacation - March 17 - 31, 2006

Page Five of Ten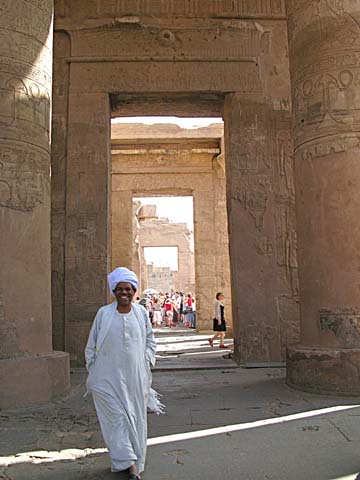 At Temple of Kom Ombo - This guy leaped out from
behind a pillar to get into my picture, then wanted a tip.
He did not get one.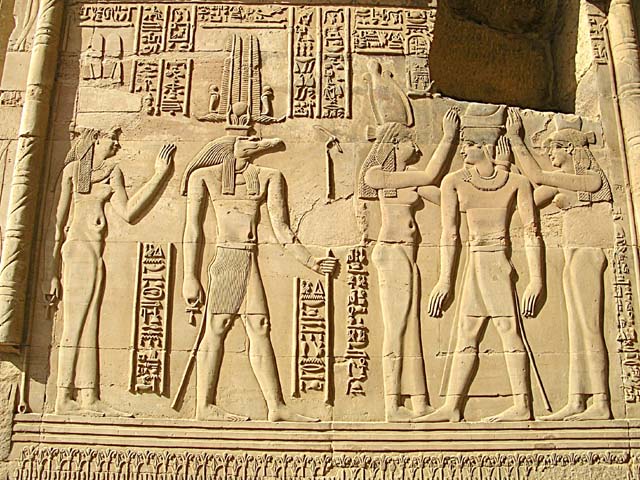 Relief that shows Sobek, the crocodile god. The
Greco-Roman temple of Kom Ombo is Egypt's only
double temple, with 1 side dedicated to the crocodile god
Sobek, and the other side to the falcon god Haroeris.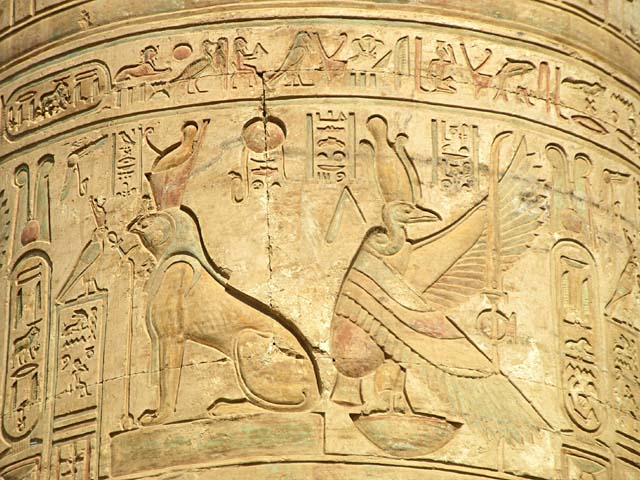 Etchings and hieroglyphs on a column at Kom Ombo.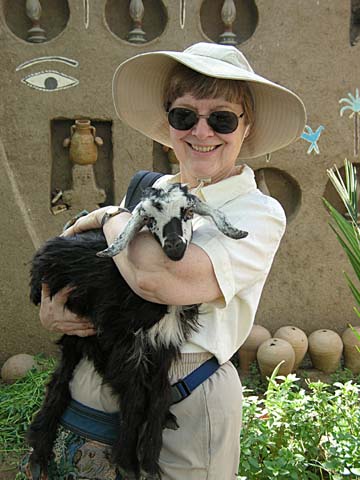 Shirley with baby goat at a model of an old farm in town
of Kom Ombo along the Nile River.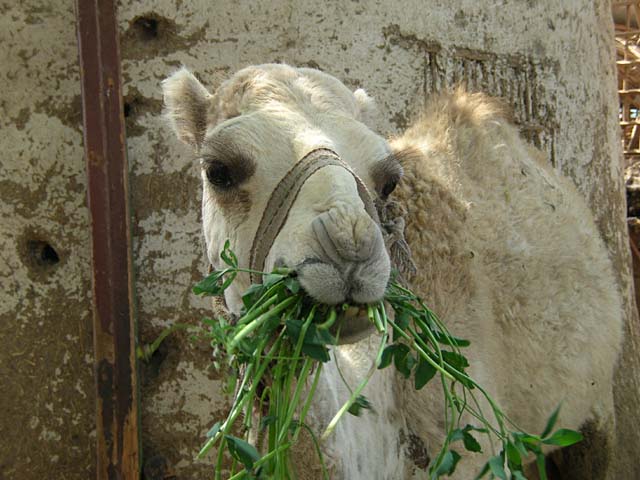 Camel at the model of an old farm enjoying a meal.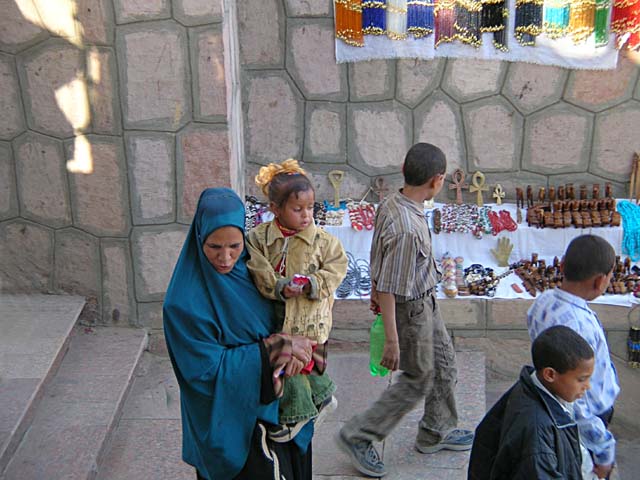 Egyptian family leaving Botanic Gardens in City of
Aswan and looking at vendor's wares just outside the exit.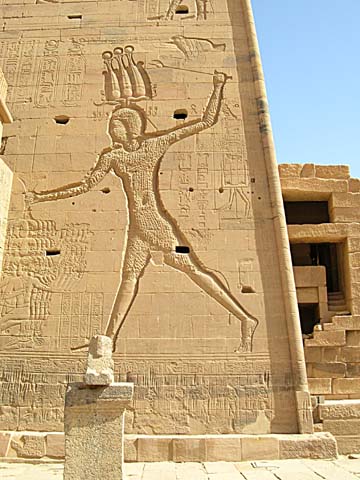 At Temple of Philae - Pharaoh Ptolemy XII attacking
his enemies. Note pock mocks. During Greco-Roman
Christian era in Egypt, Christians tried to remove signs/
symbols of ancient worship. Fortunately, they got tired,
but you see marks like this at many temples and monuments.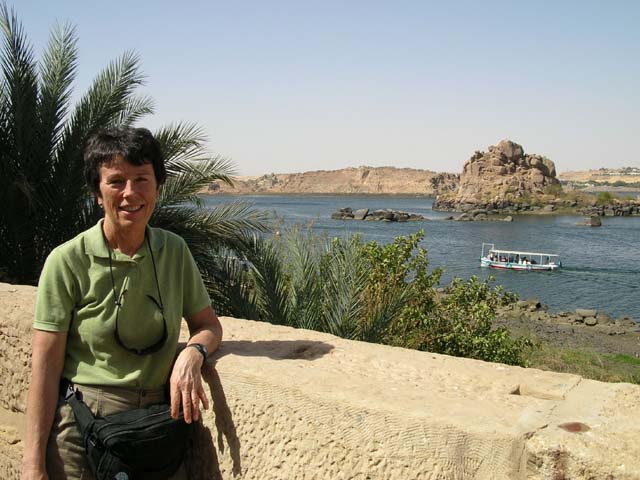 Pat at Temple of Philae with Nile River in the background.
The temple is now on the island of Agilika. After the initial
Aswan Dam was built in 1902, the temple was partly submerged,
and visitors took row boats to the remains. With the building of
the High Dam in 1971, the temple was relocated to the nearby
island of Agilika. The UNESCO-led project took from 1972 to
1980, and the island was landscaped to look like Philae.

Link to Egypt - Page Six

Pat's Home Page