Ireland
June 13-28, 2008
Page One of Nine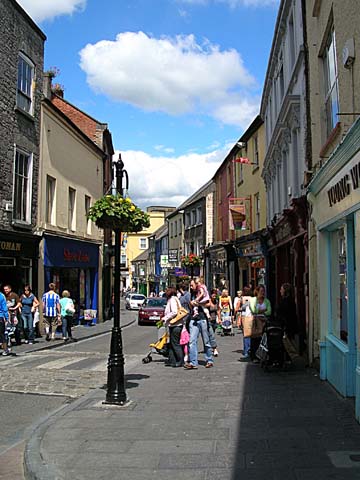 Main Street - country market town of Ennis, near Shannon
in southwestern Ireland. Population of about 20,000.
It's the capital of County Clare.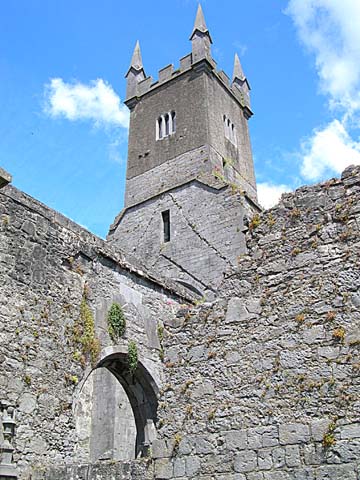 Ennis Friary, a 13th century Franciscan friary (monastery) in Ennis.
The town grew up around the friary.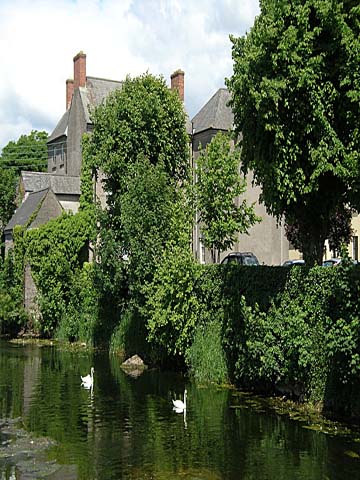 Swans on the River Fergus in Ennis.
We saw swans in many places in Ireland.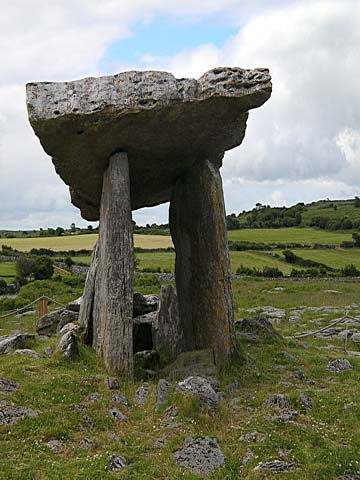 Poulnabrone Dolmen, a portal tomb built by early farmers over
6000 years ago. At least 33 individuals were buried in the chamber
some time around 3000 BC, but probably were buried or decomposed
elsewhere first. The transfer of bones from their original resting place
suggests strong links with ancestors. This is the Burren area of
County Clare that has a windblown, limestone landscape.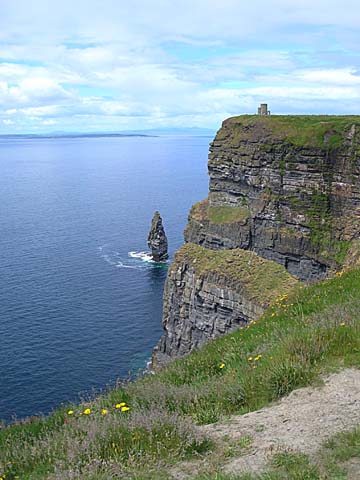 Cliffs of Moher on the Atlantic Ocean, about 700 feet above the ocean.
O'Brien's Tower, built in 1853, marks the highest point of the cliffs.
In the distance are the Aran Islands.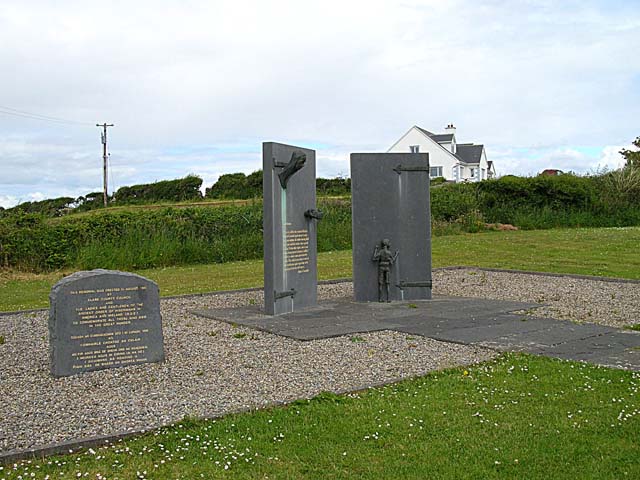 Memorial to victims of the Great Potato Famine of 1845-49, caused by a fungus that destroyed the main
food crop. About 1 million starved to death or died of related diseases; another 1-2 million emigrated, most
to the United States. Ireland was then a British colony; Britain did little to help. The boy shown represents
an actual child, Michael, who lost his parents to the famine, and hoped for admittance to the workhouse (jail),
so he would be fed. He wasn't admitted.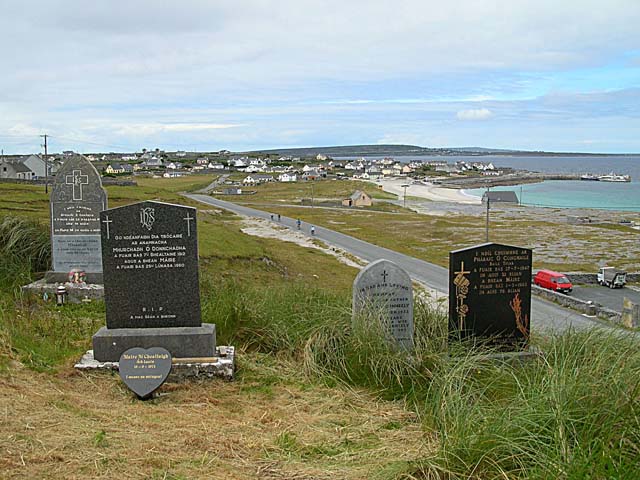 View of Inisheer from a medieval church grounds. Inisheer is one of the Aran Islands, located in Galway Bay.
The Aran Islands are known for their wool sweaters & other handknit woolen products. Very little of the
land is productive with a rocky landscape with fields that are divided by stone walls without mortar. The Islanders
speak Irish amongst themselves, one of the few areas in Ireland where English is not the main language.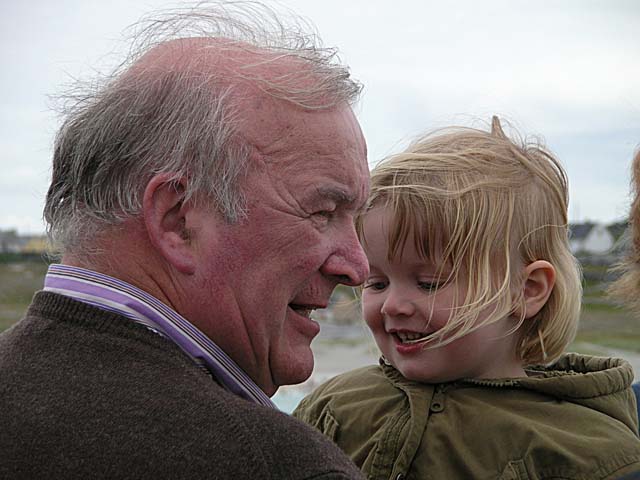 The love between an Irish grandfather and granddaughter can be clearly seen here. They were on the boat
we took to Inisheer, and this little girl was having a great time with her granddad.
Link to Page Two

Pat's Home Page