Bhutan, Nepal & the Mystical Himalayas
October 5-27, 2011
NEPAL - October 13-27, 2011

Page One - Flying to Kathmandu, Nepal from Paro, Bhutan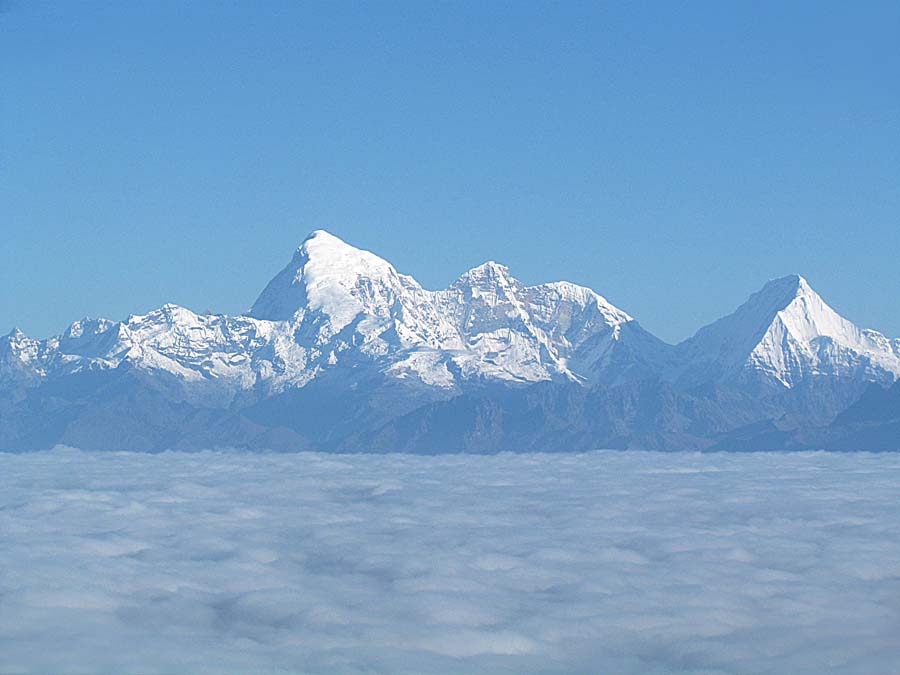 The morning of October 13, we flew from Paro, Bhutan to Kathmandu, Nepal to start our Nepal adventure. We again were fortunate to see
the eastern Himalayas. Here is Mt. Jumolhari, 24,035 feet from sea level, in the Bhutanese Himalayas.
Bhutan prohibits climbing peaks above 6000 meters due to religious beliefs and concerns of villagers near them.
The mountain is sacred to Bhutanese (and Tibetan) Buddhists, who believe it is the
abode of one of the female protector goddesses of Tibet and Bhutan, who protect the land, the Buddhist faith and the local people.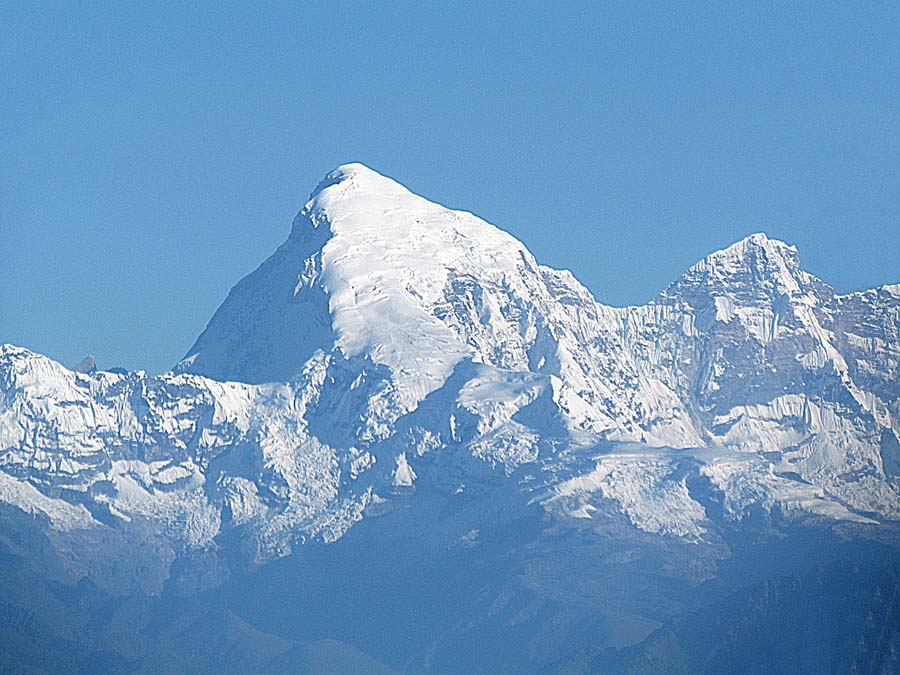 Closeup of Jumolhari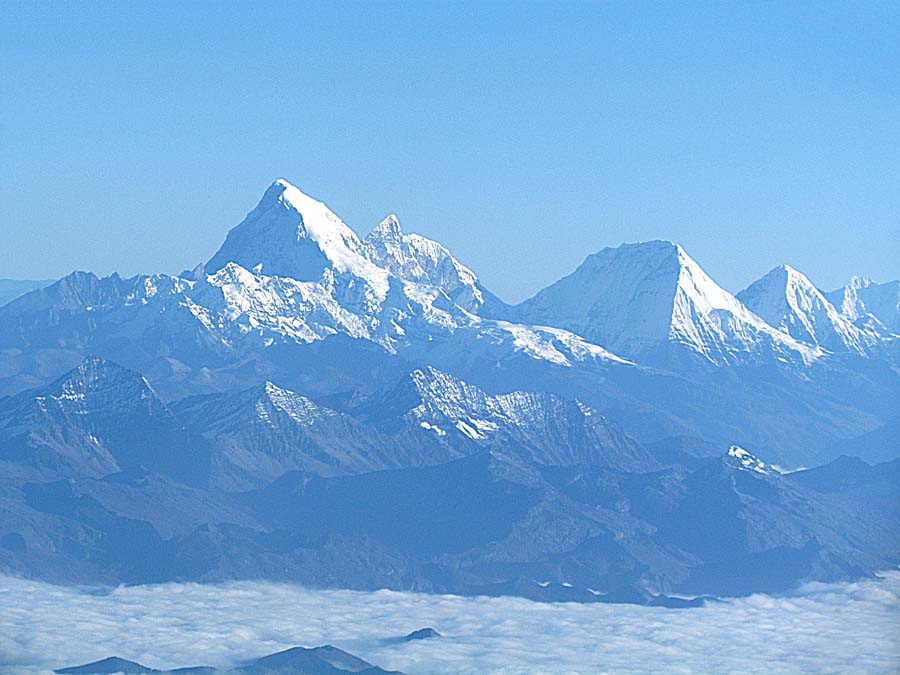 Jumolhari and other Himalayan Mountains above the clouds. The next few photos continue to show views we saw from the plane for
those of us lucky enough to be on the right side.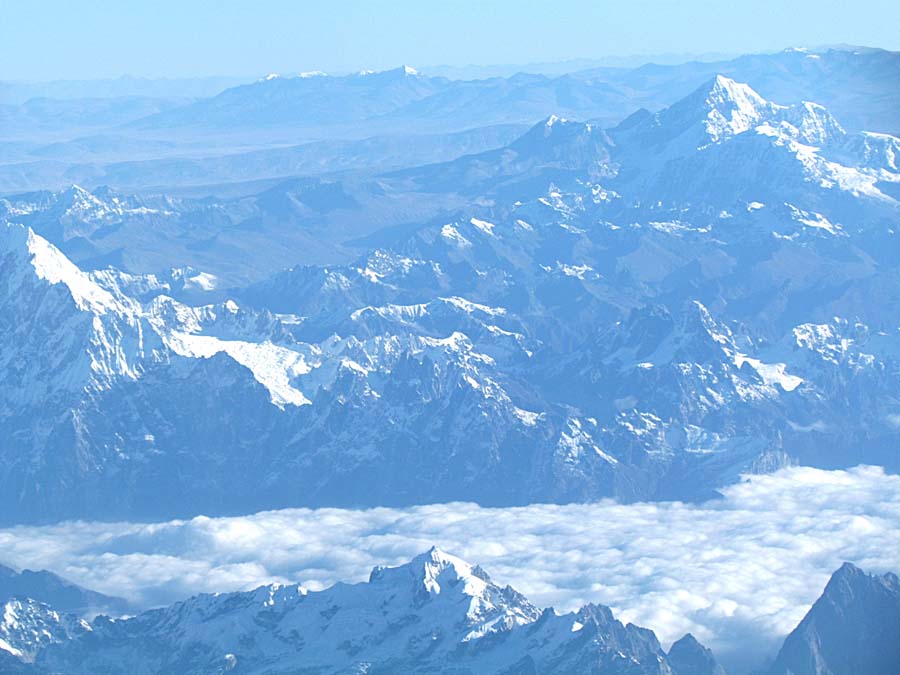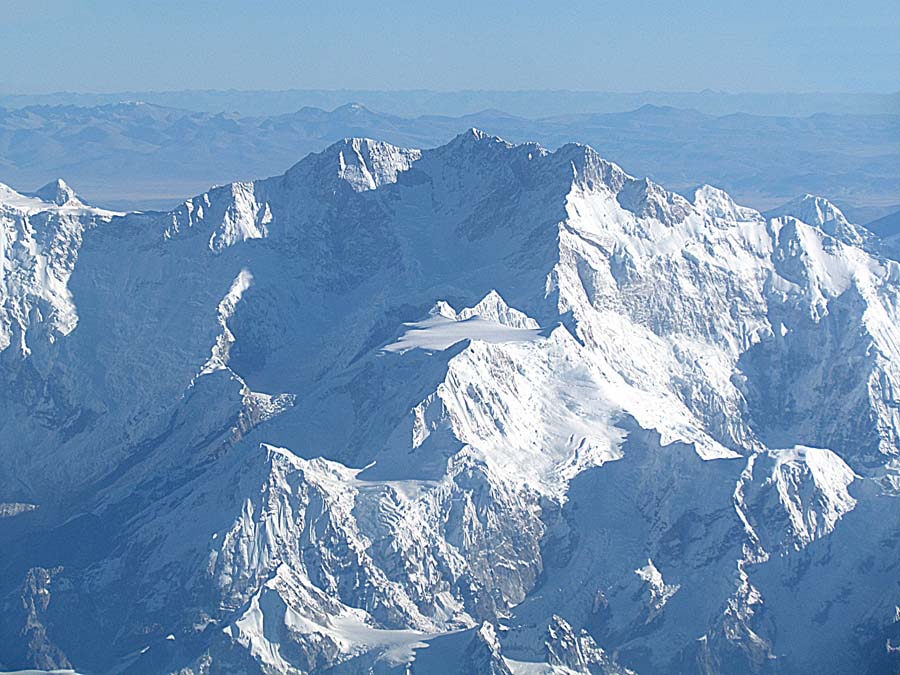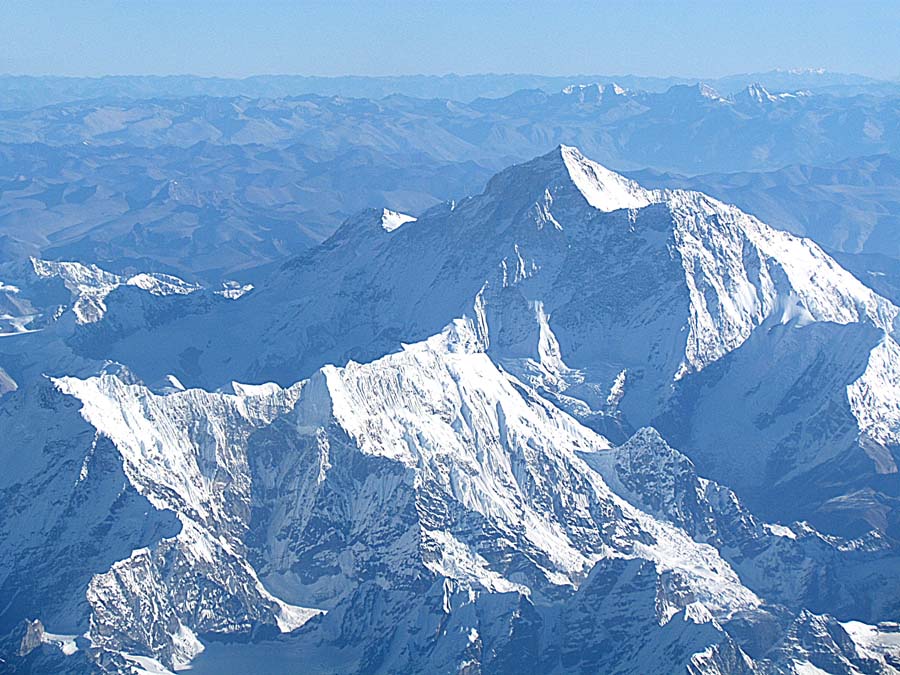 Makalu, at 27,765 ft is the 5th highest mountain in the world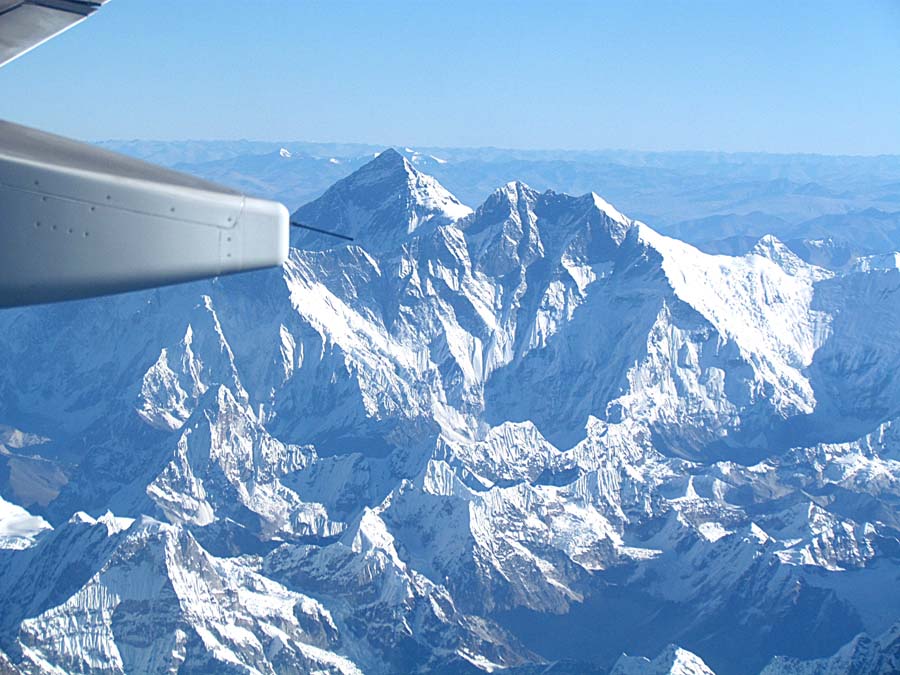 Mt. Everest starting to appear with Lhotse on the right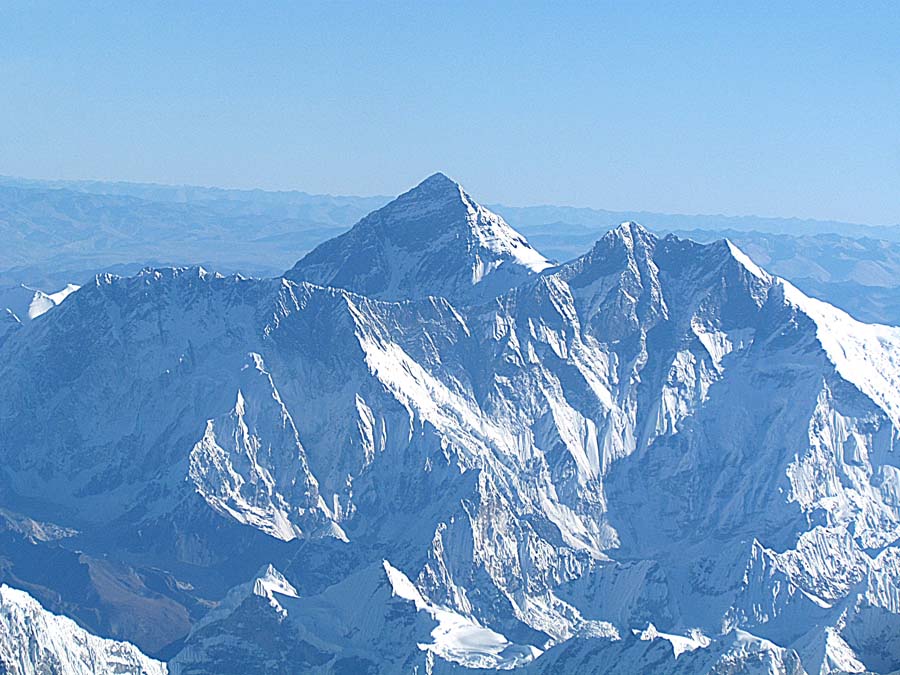 Mt. Everest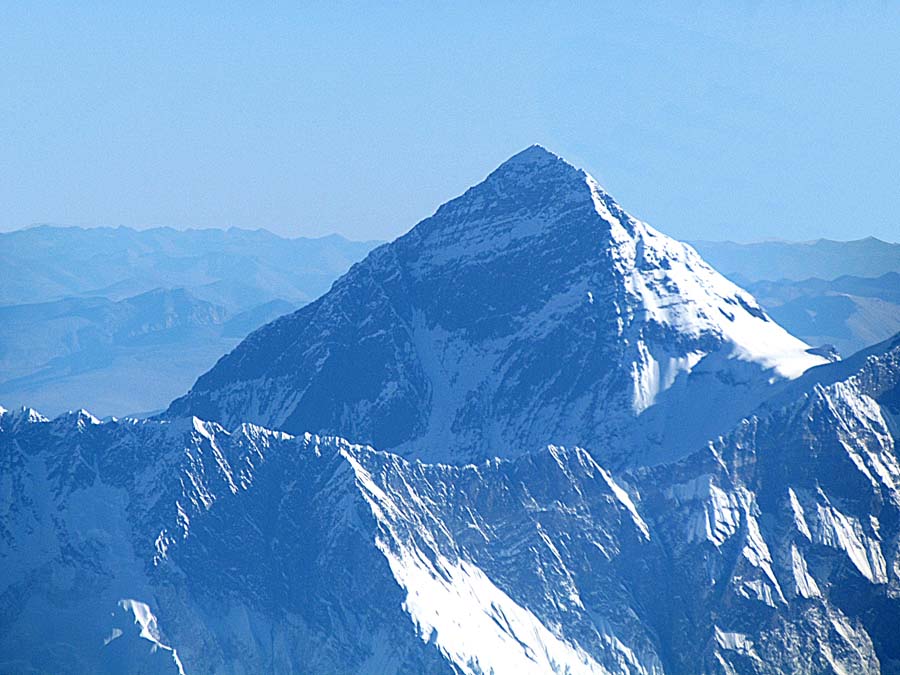 Mt. Everest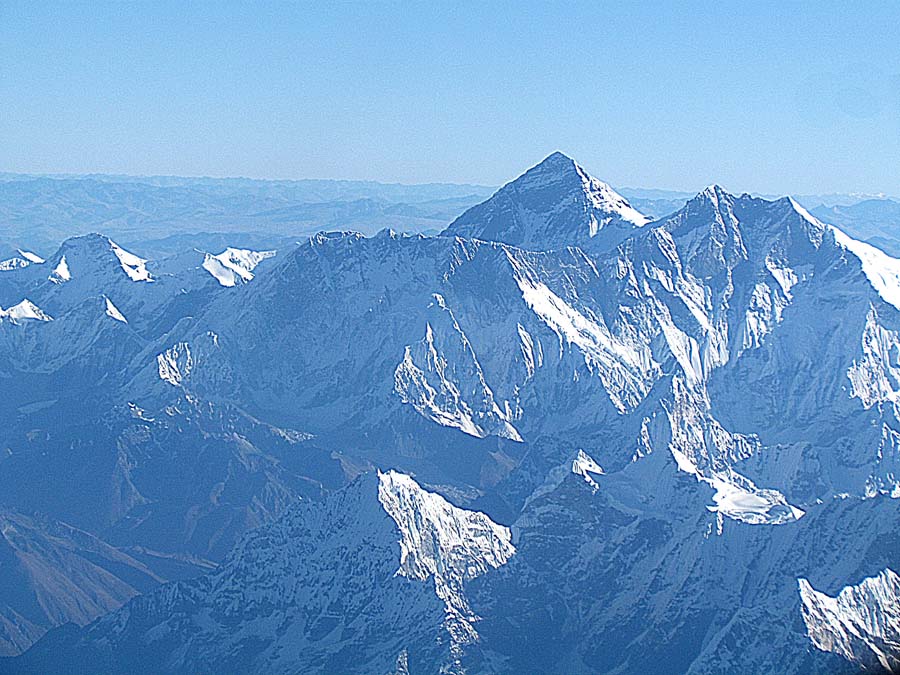 Mt. Everest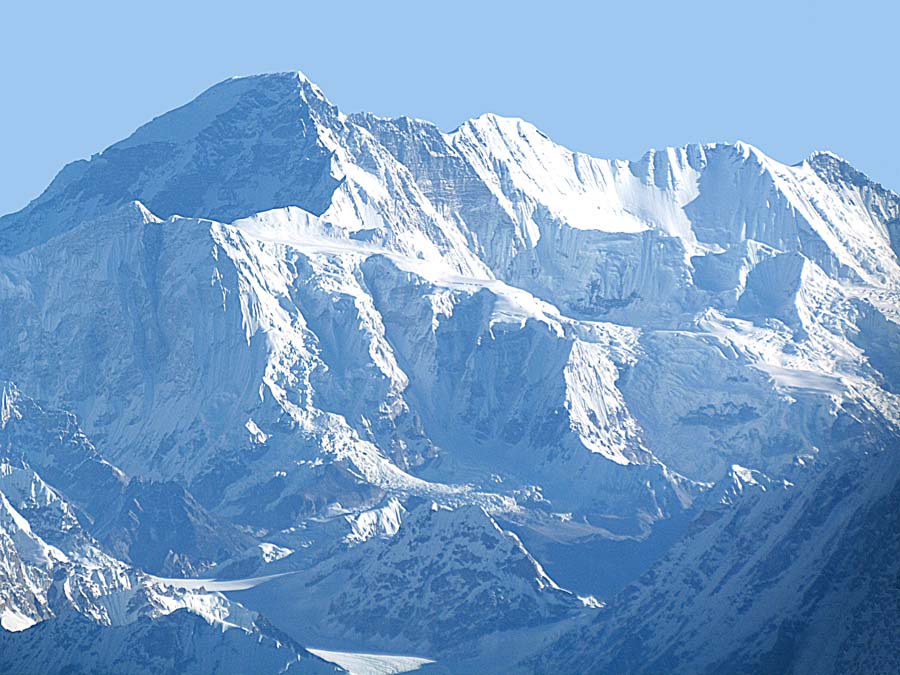 Cho-oyu - 6th highest mountain in the world, 26,906 feet, which is west of Mt. Everest at the border of China and Nepal
Cho Oyu means Turquoise Goddess in Tibetan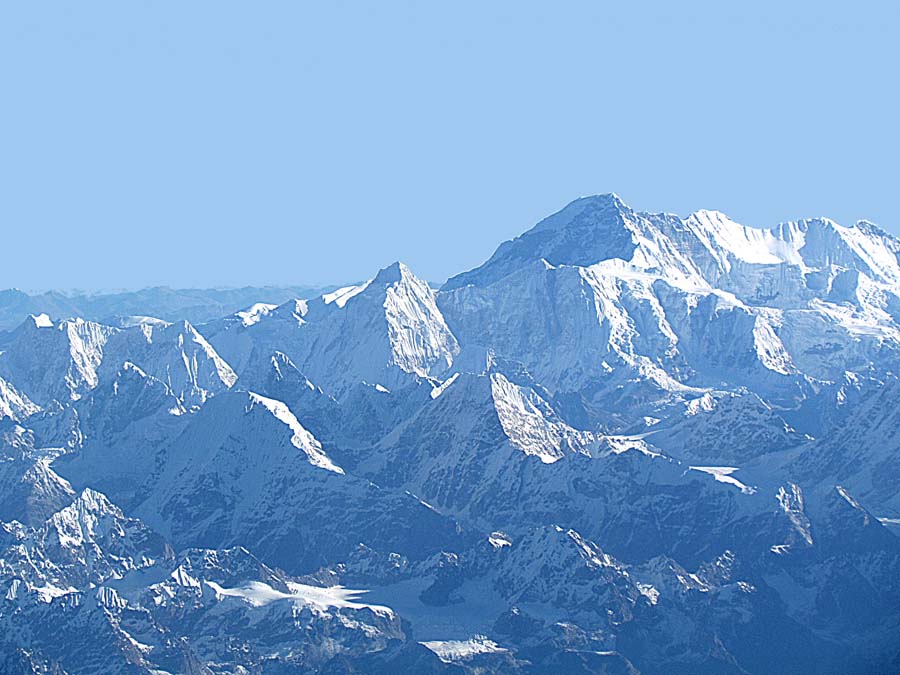 A more distant view of Cho-oyu with Karyolung, a mere 21,362 feet to the left in the middle of photo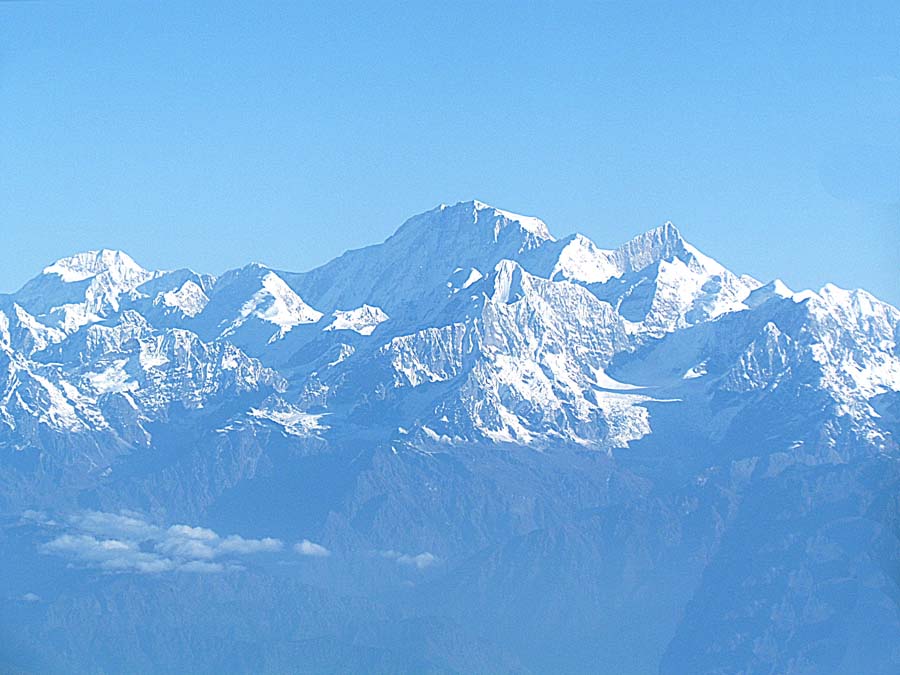 Nearing Kathmandu

Link to Page Two - Kathmandu, Nepal

Pat's Home Page