Peru - May 2000
Page One of Four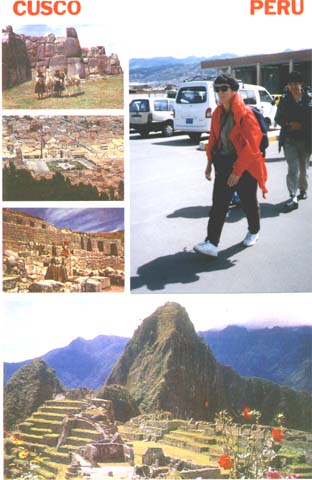 A free lance entrepreneur took pictures of our group arriving at Cusco, Airport after a flight from Lima.
He later showed up at a tourist spot to try to sell the photos he'd taken and made
into postcards. This happened at several locations in Peru.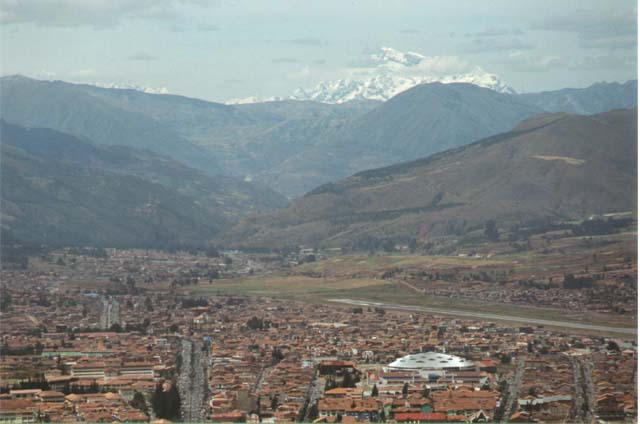 The gateway to Machu Picchu is the city of Cusco, a town of about 300,000 population
You go to Machu Picchu from Cusco via train and/or bus. Andes Mountains in the background
- about 24,000 to 25,000 ft in elevation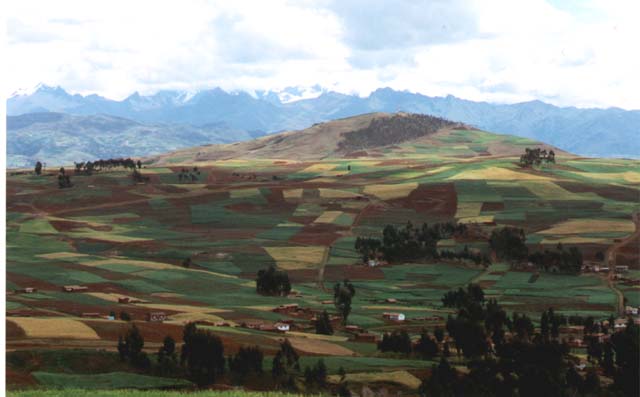 View of the countryside between Cusco and the town of Yucay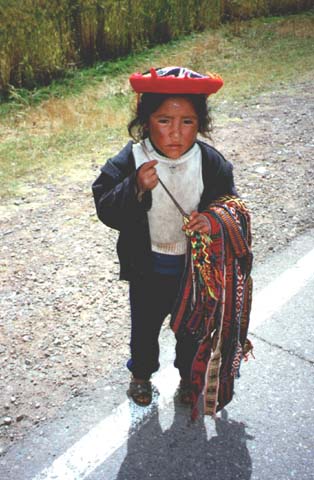 We stopped to get out of our van for a view of the countryside
and this child showed up trying to sell us souvenirs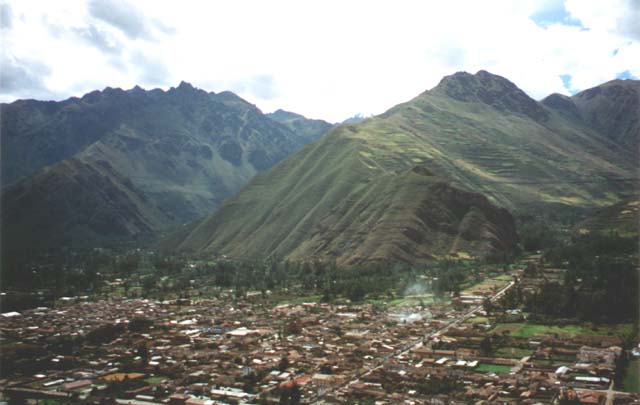 Urubamba River Valley on the way to the town of Yucay and the Posada del Inca Hotel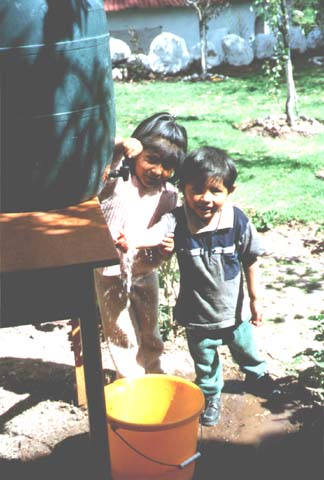 At a lunch stop, we saw these children collecting water for their mother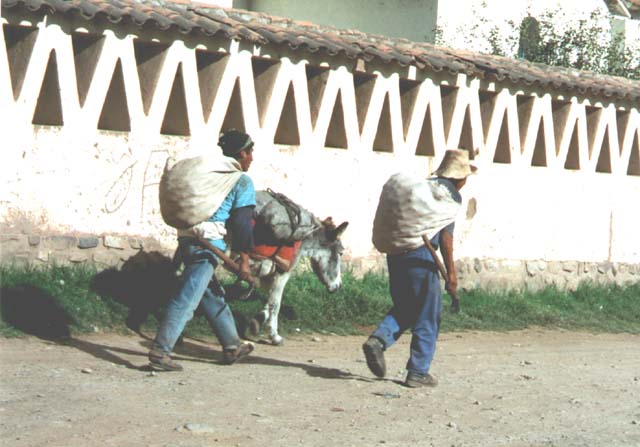 Workers assisted by a donkey near the Posada del Inca Hotel in Yucay
Link to Page Two of Peru

Pat's Home Page