Pat's Photo Gallery
Longs Peak - Page One of Two - August 6, 2005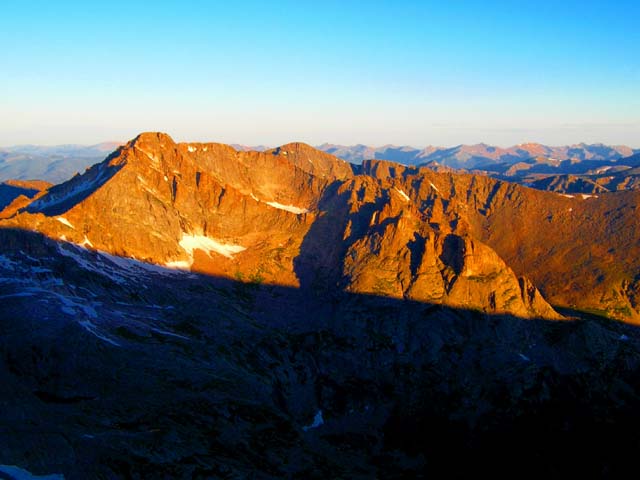 McHenry Peak at sunrise viewed from the Ledges section of the Keyhole Route to Longs Peak.
We started the 7.5 mile one way, 4800 foot elevation gain (plus an additional 200 hundred feet), Class 3 hike
at 12:35 am Saturday morning from the Longs Peak Ranger Station. 9 other hikers had signed in ahead of us.
Many more followed & we could see the headlamps of hikers both in front of us and behind us.
After about an hour, we started seeing the lights of metro Denver.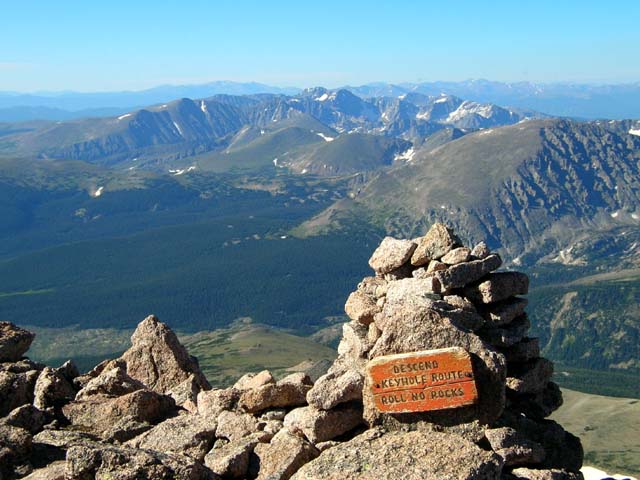 View from the summit of Longs Peak, 14,259 feet high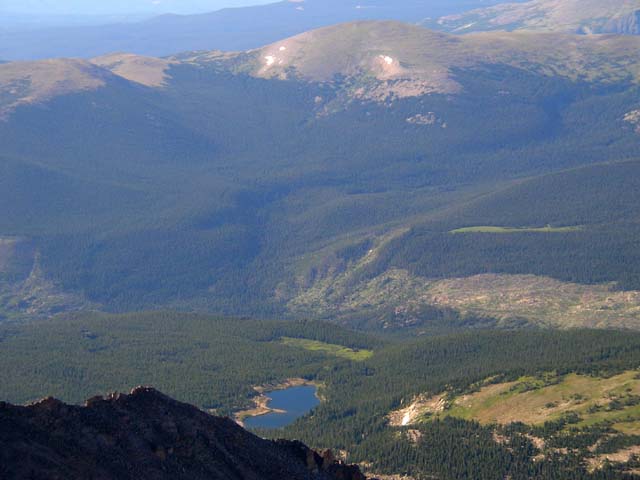 Looking down at Sandbeach Lake in the Wild Basin Area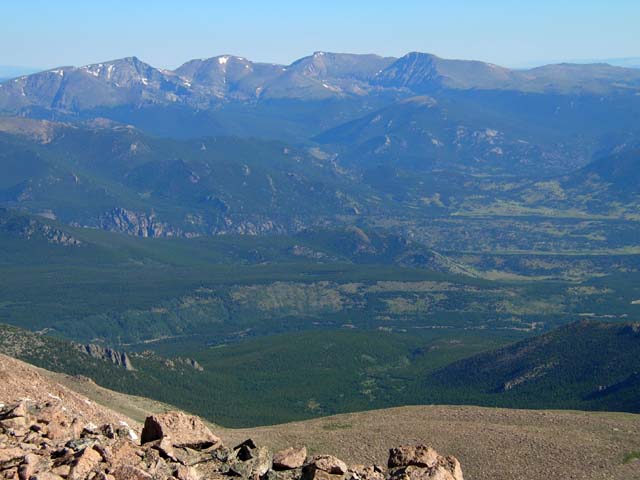 Looking toward Ypsilon & Chapin Mountains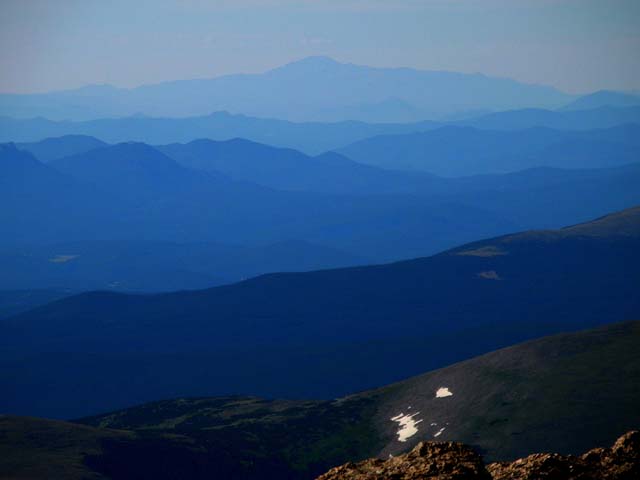 Pikes Peak in the haze in the distance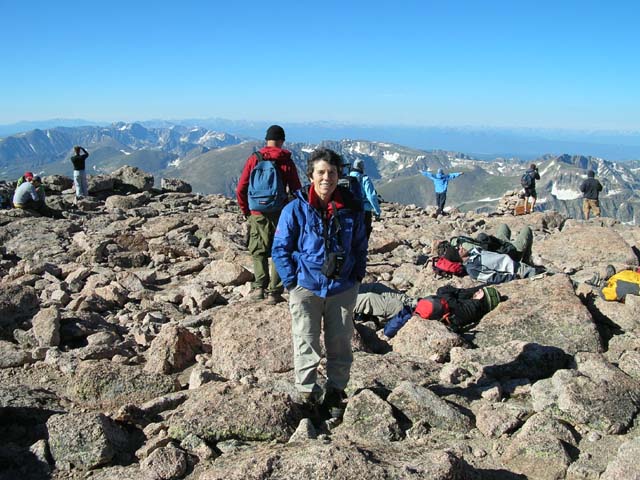 Pat on the football field sized top of Longs Peak - Note the guy in the background looking like he's about
to fly and the guys zonked out on the rocks nearby.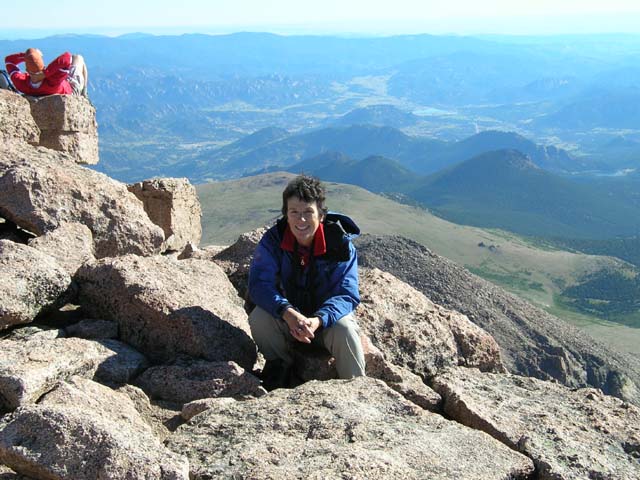 Estes Park and Estes Lake in the background on the right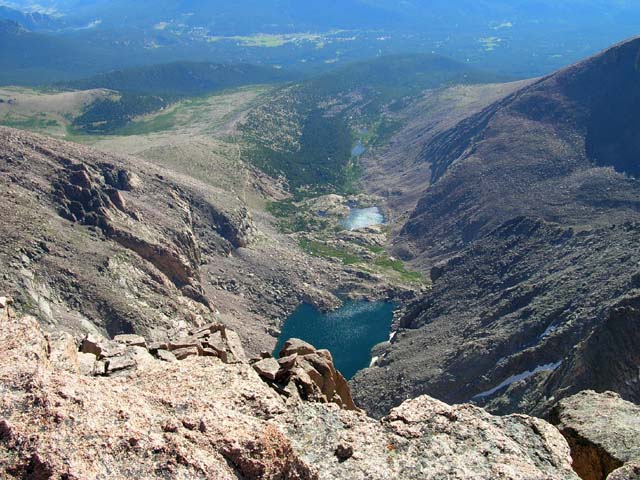 Chasm Lake & Peacock Pool below the sheer east face of Longs Peak (called the Diamond)
You can see the trail heading into to Chasm Lake.
We veered left toward the Boulder Field at the junction to Chasm Lake.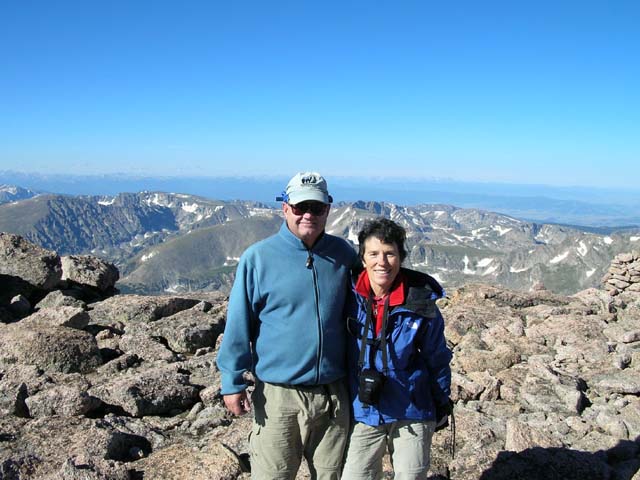 Jeff & Pat on the Longs Peak summit
Link to page 2 of Longs Peak

Pat's Home Page