New York City, Holland and Belgium in the Springtime
April 19 - May 6, 2014
Part One - New York City

Nancy and Pat took a river cruise with Grand Circle to Holland
and Belgium and spent a few days in New York City before flying
to Amsterdam for a pre-trip extension to the city. The cruise
started from Amsterdam, Netherlands and ended in Antwerp, Belgium.
Then we were taken by bus to Brussels for the flight back to the U.S.

Page One - New York City (Manhattan)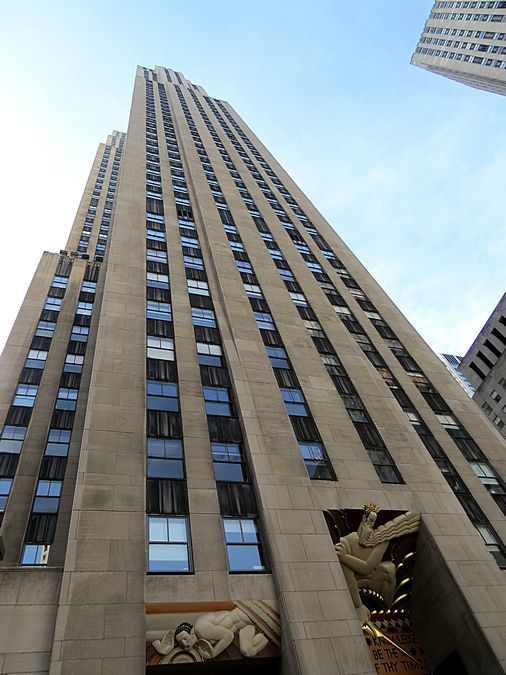 Rockefeller Center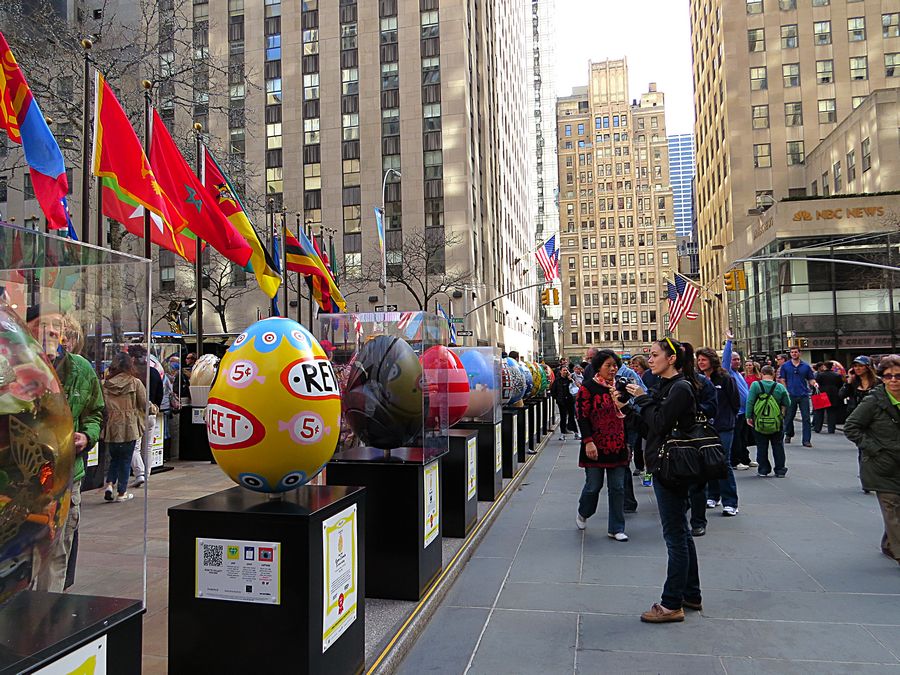 Faberge Egg Exhibit at Rockeller Center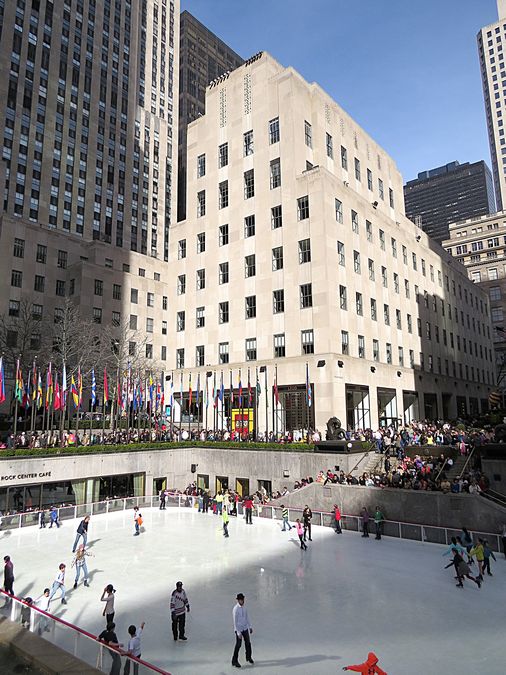 Ice Rink at Rockefeller Center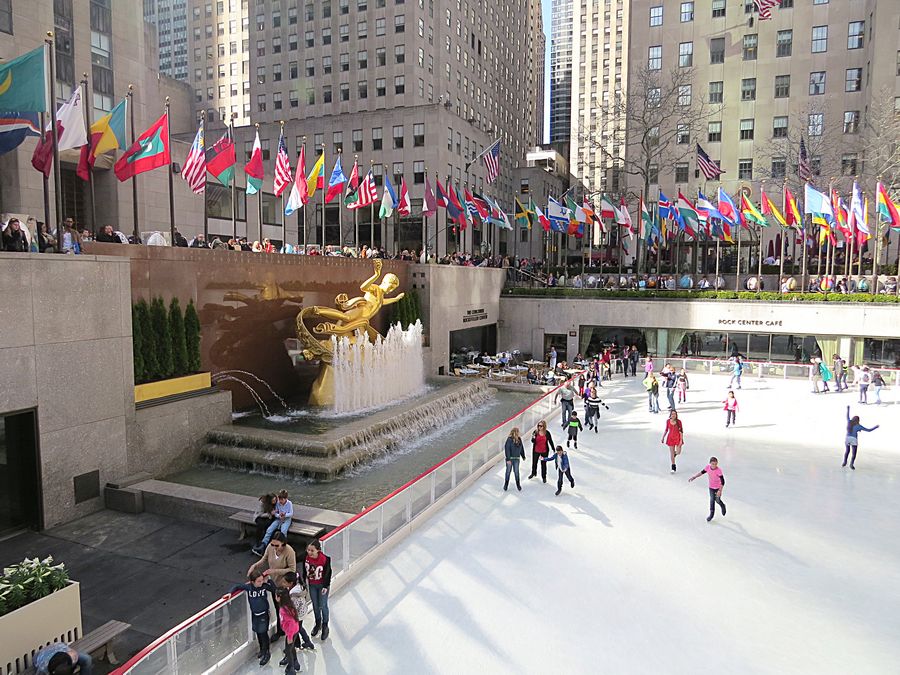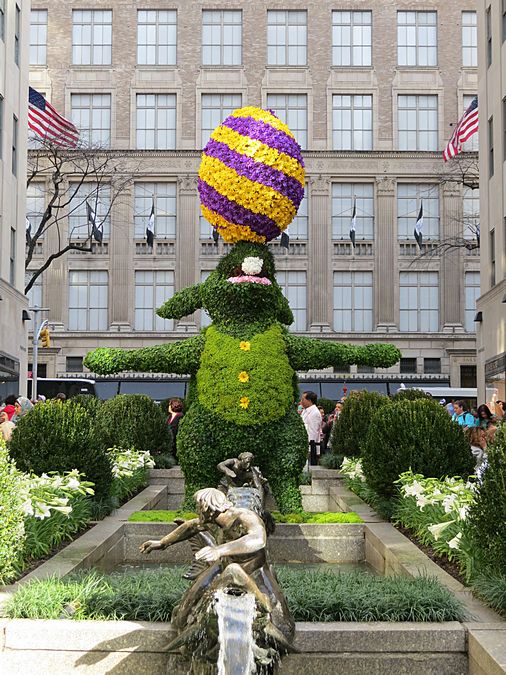 Display at Rockefeller Center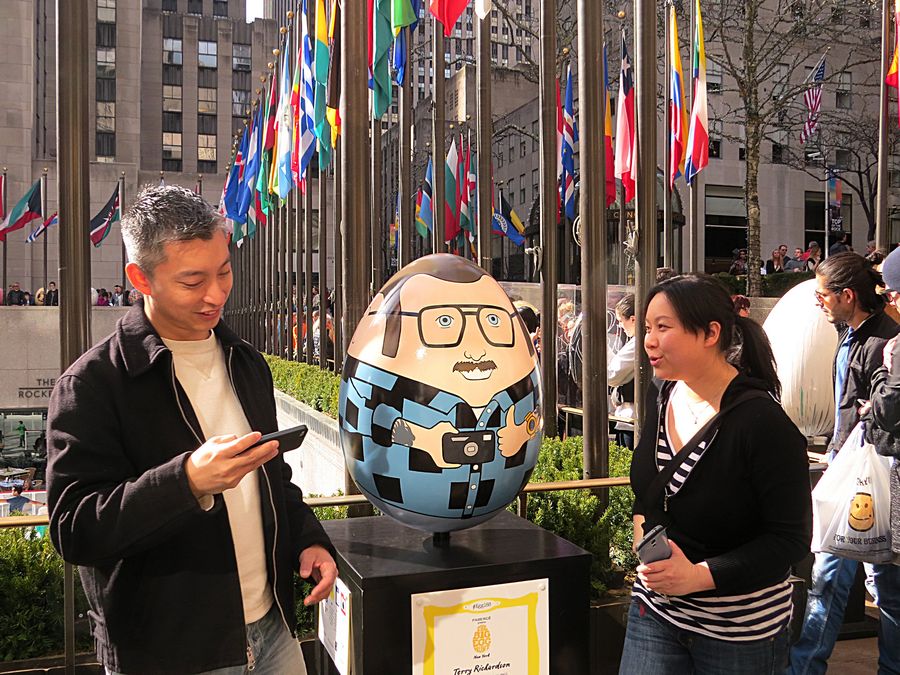 Two visitors enjoying the Faberge Egg Exhibit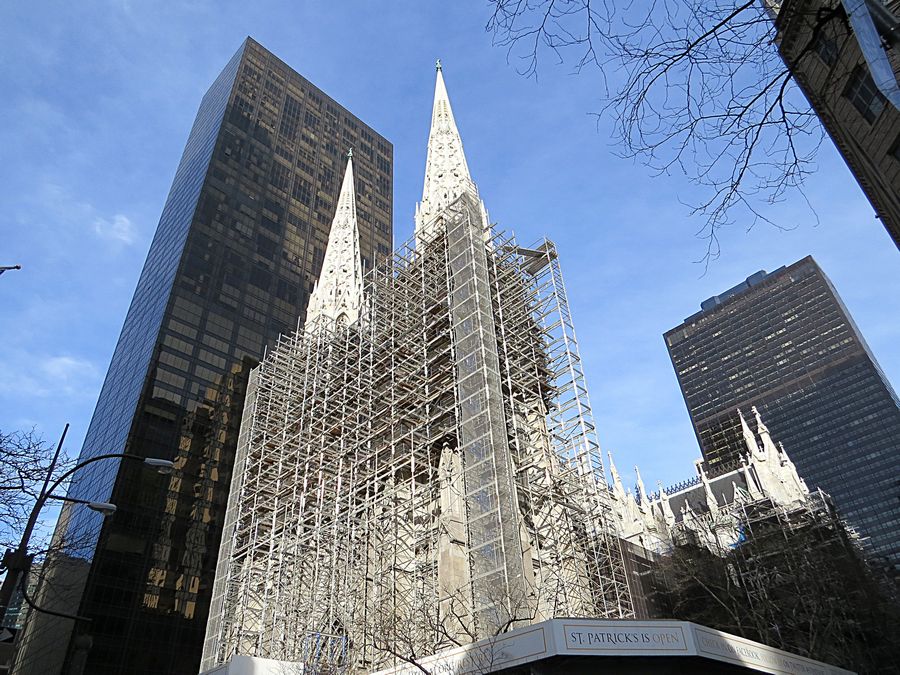 St Patrick's Cathedral under renovation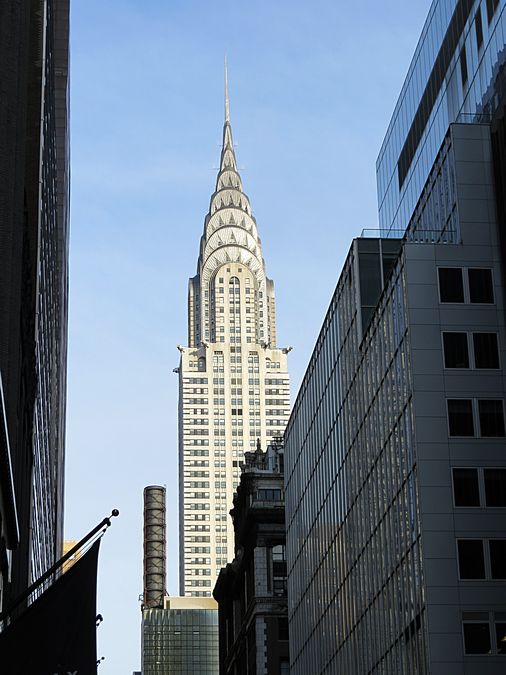 Chrysler Building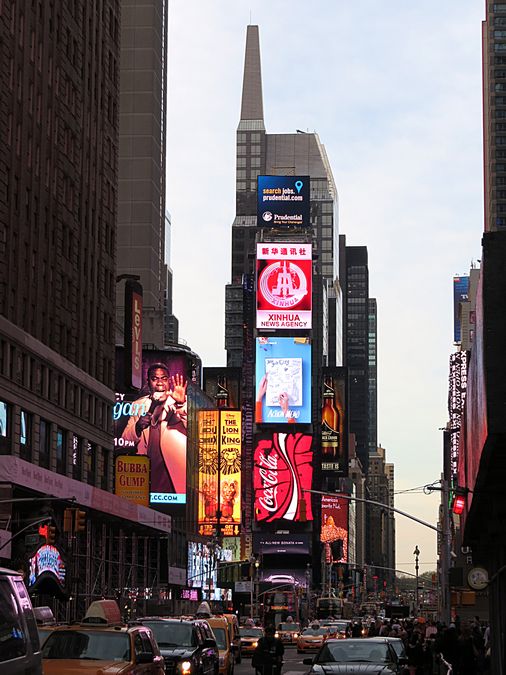 Times Square area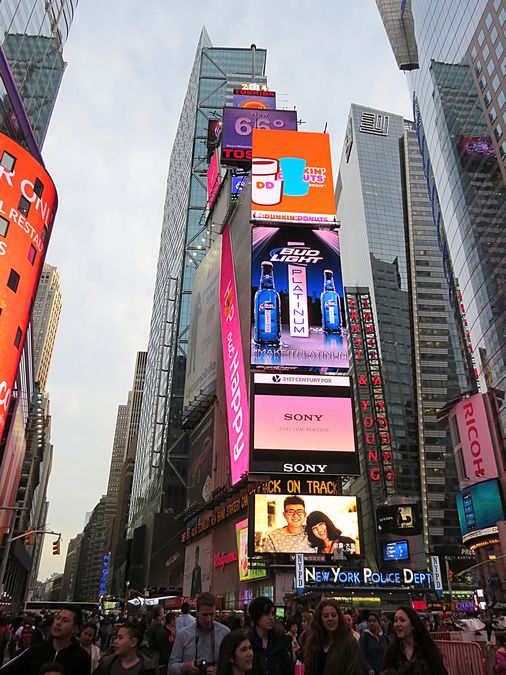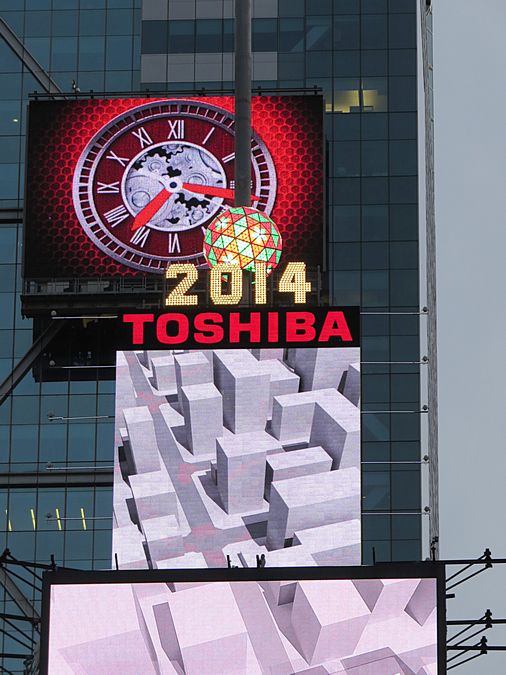 The 2014 New Year's Ball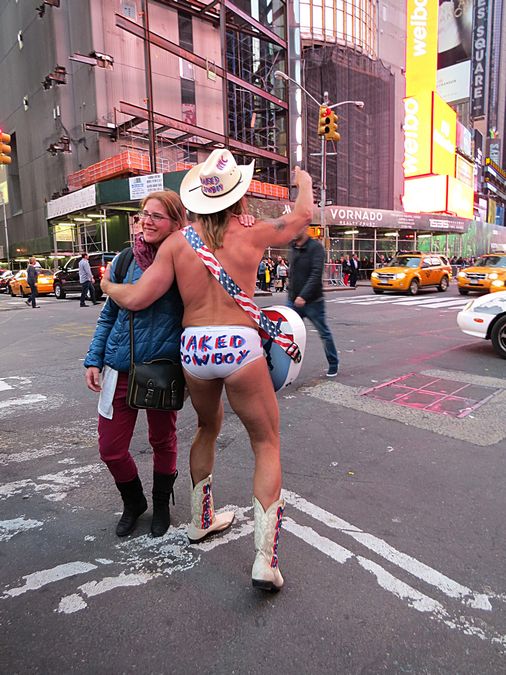 No comment needed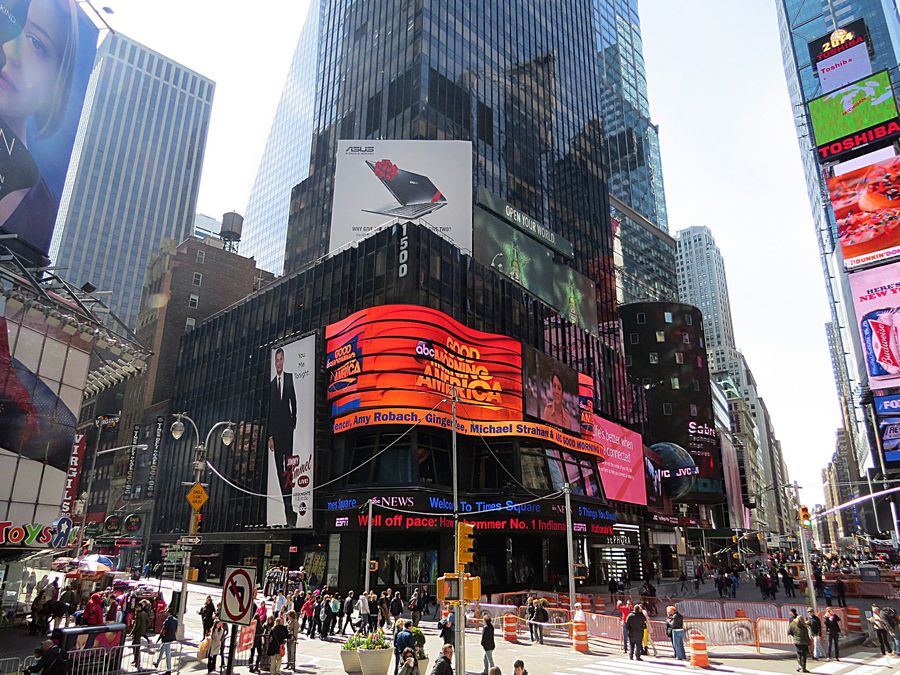 ABC News amd Good Morning America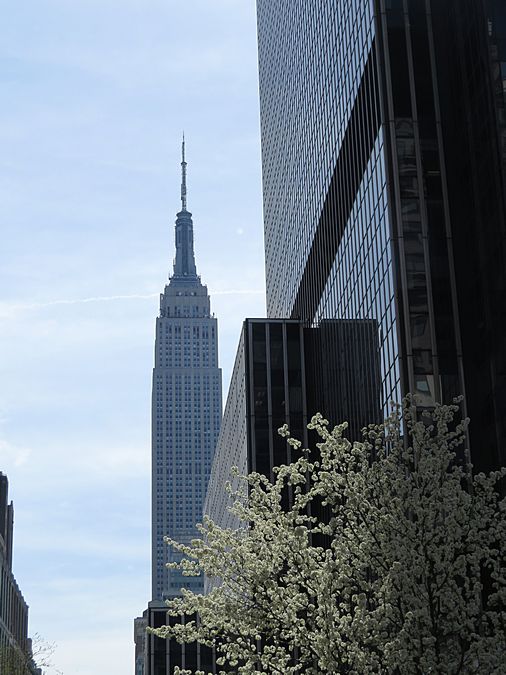 Empire State Building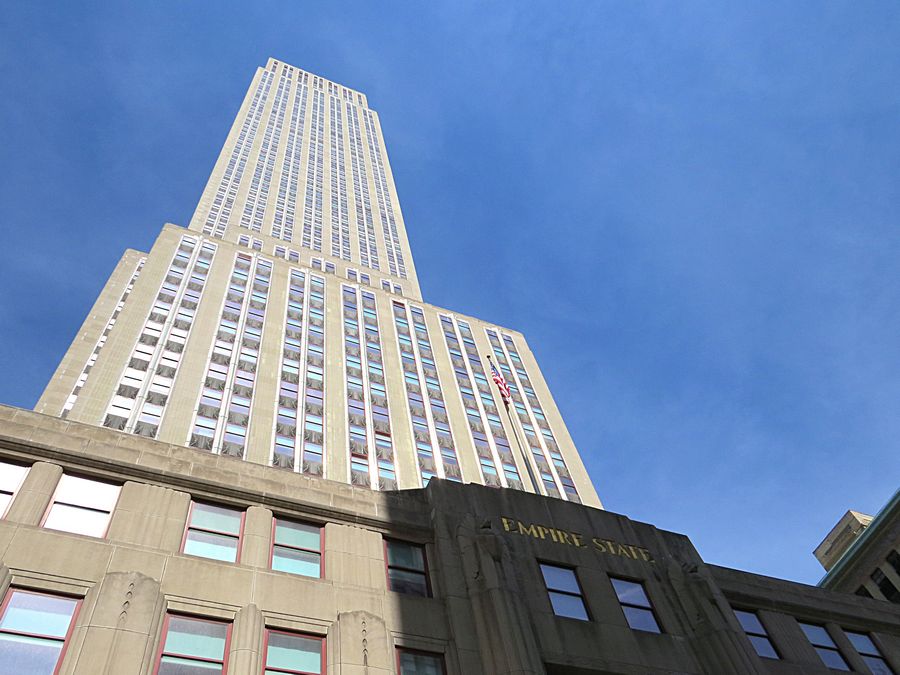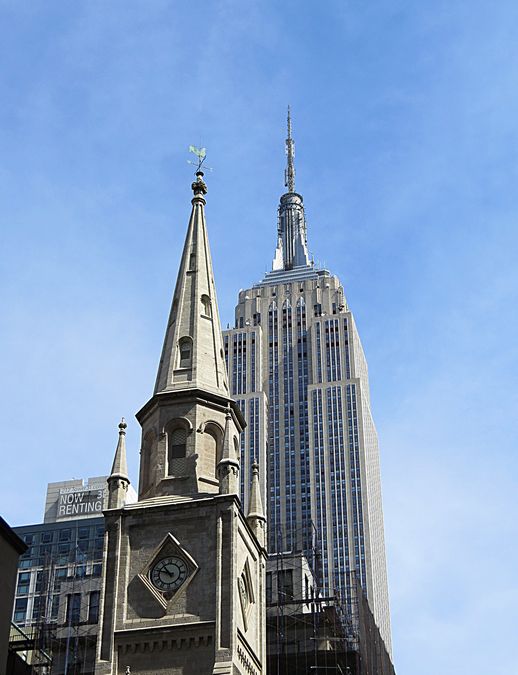 View of Empire State Building from bus taken to tour Manhattan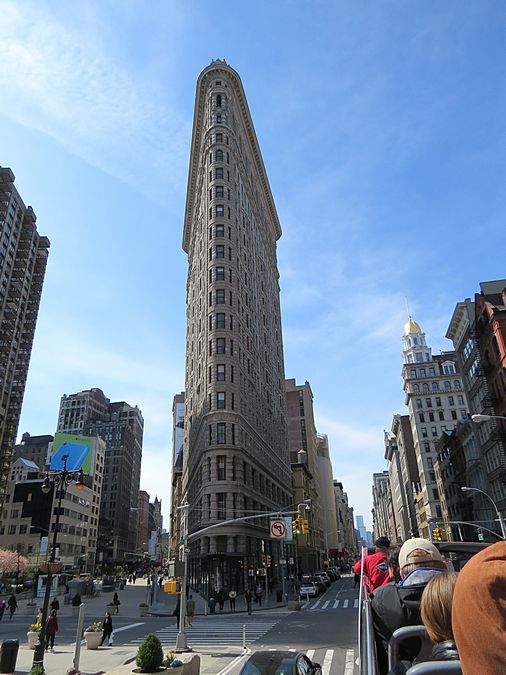 The Flatiron Building, originally the Fuller Building, is located at 175
Fifth Avenue in the borough of Manhattan and is
considered to be a groundbreaking skyscraper. Upon completion in
1902, it was one of the tallest buildings in the city.
The building sits on a triangular island-block formed by Fifth Avenue,
Broadway and East 22nd Street, with 23rd Street grazing the triangle's
northern (uptown) peak. As with numerous other wedge-shaped
buildings, the name "Flatiron" derives from its resemblance to a
cast-iron clothes iron.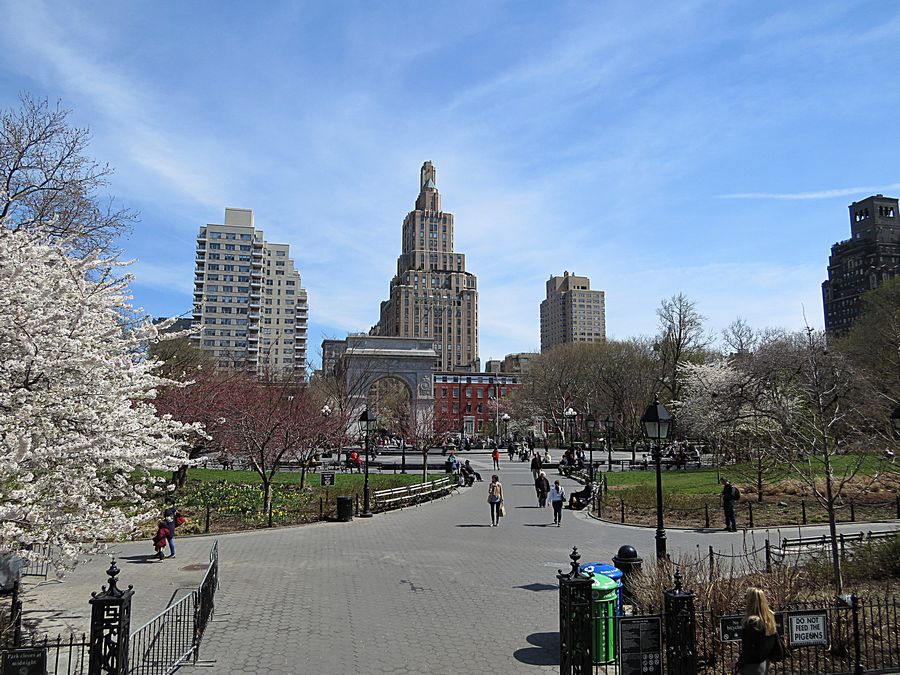 Washington Square Park, a landmark in the Manhattan
neighborhood of Greenwich Village.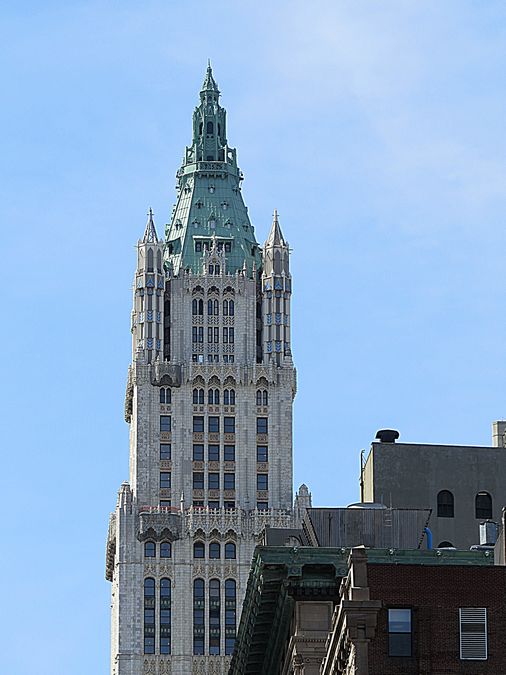 The Woolworth Building, at fifty-seven stories, is one of the oldest —
and one of the most famous — skyscrapers in New York City. More
than ninety years after its construction, it is still one of the fifty tallest
buildings in the United States as well as one of the twenty tallest
buildings in New York City. The building is a National Historic Landmark,
having been listed in 1966.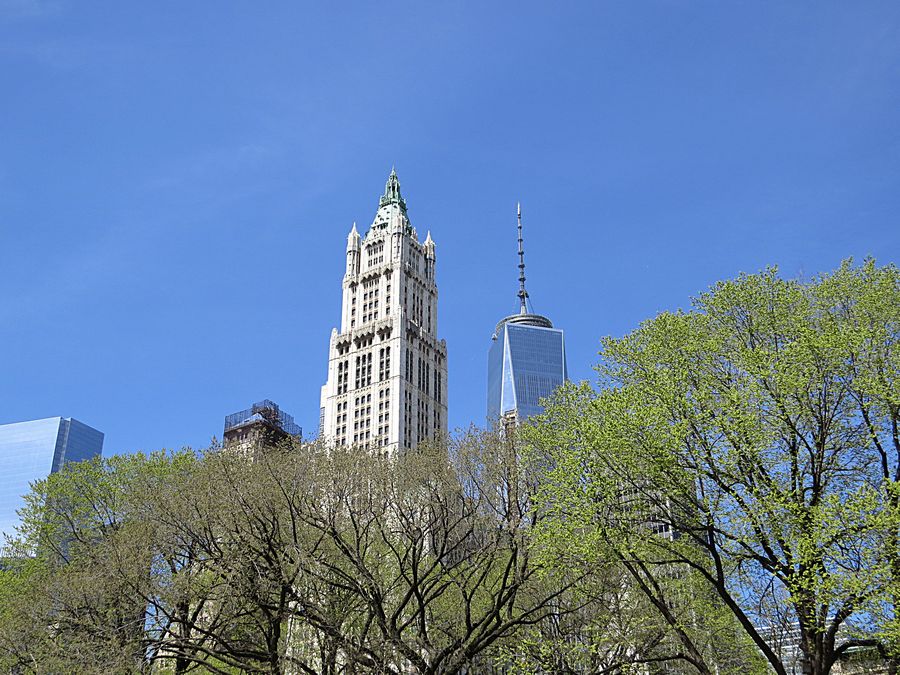 One World Trade Center on the right. It is the name of two buildings. It refers
to the primary building of the new World Trade Center complex
in Lower Manhattan and the tallest skyscraper in the Western
Hemisphere. The 104-story super tall structure, which shares a name with
the northern Twin Tower in the original World Trade Center that was
destroyed in the September 11 attacks, stands on the northwest corner
of the 16-acre World Trade Center site, on the site of the
original Twin Towers.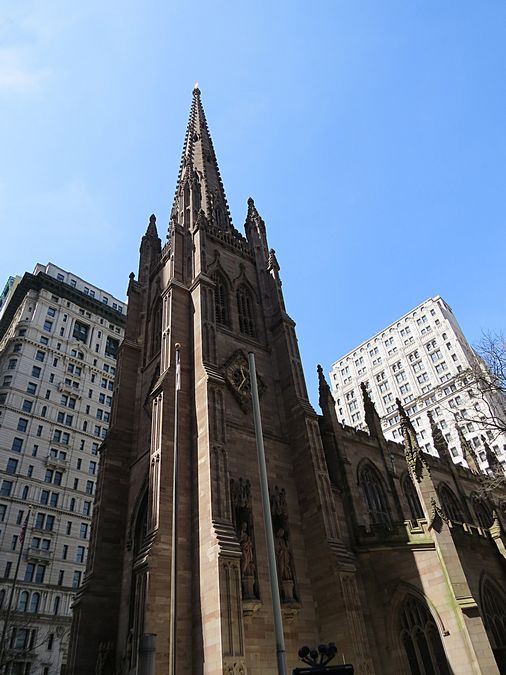 The third and current Trinity Church was finished in 1846
and at the time of its completion its 281-foot spire and cross
was the highest point in New York until being surpassed in 1890
by the New York World Building.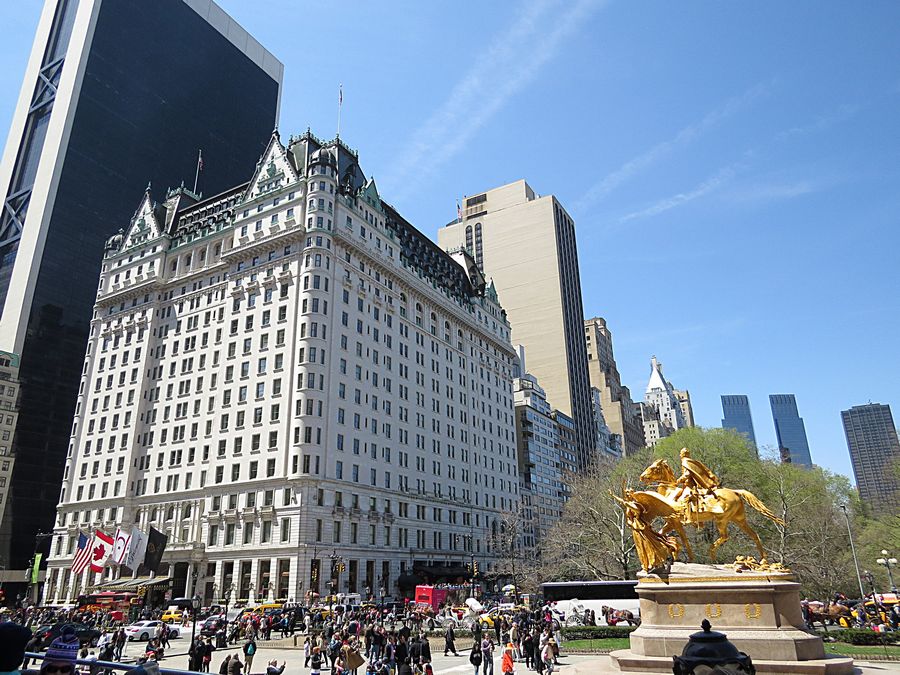 The Plaza Hotel at Central Park and 5th Ave & General Sherman Monument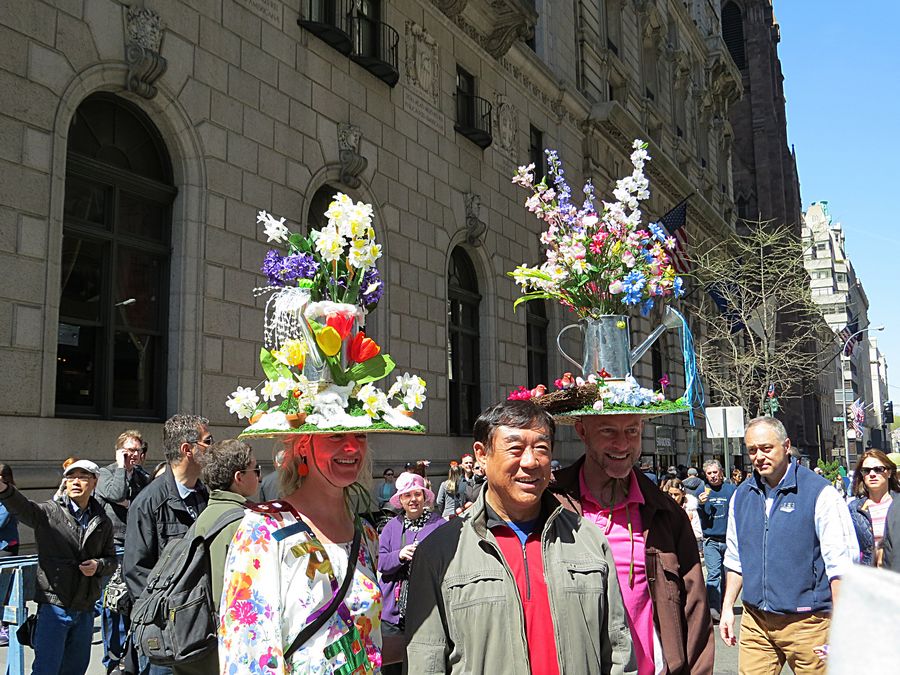 Easter Parade on Easter Sunday on Fifth Avenue. People wear crazy hats
and love being photographed wearing them.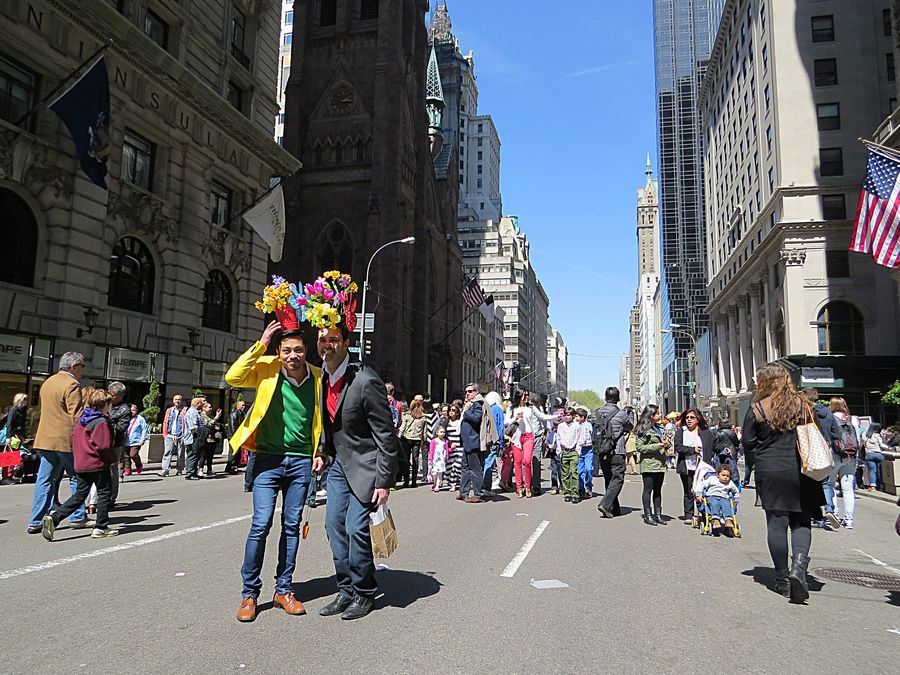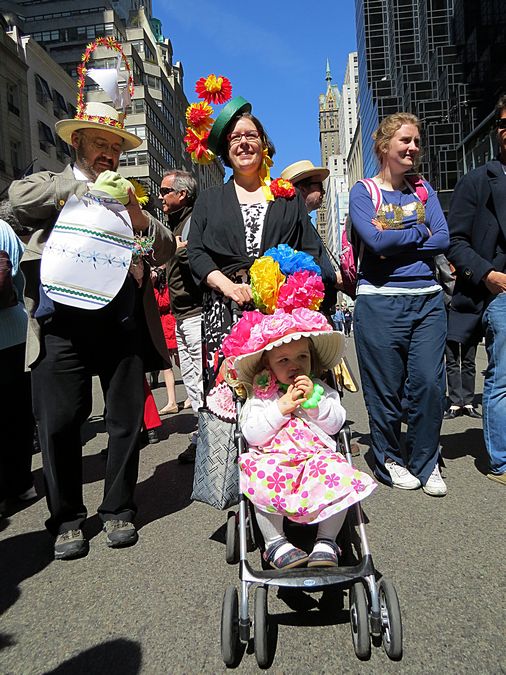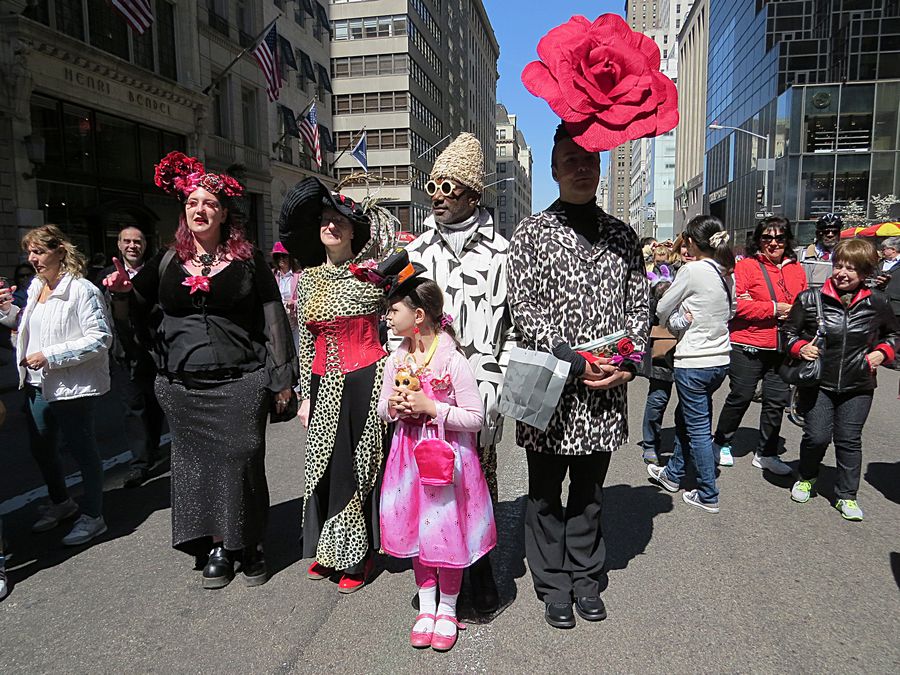 Link to Page Two - New York City continued

Pat's Home Page